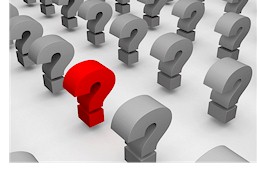 Frequently Asked Questions (FAQ)
Listed below are some of the most common questions we've had. If you can't find what you need, or if you have recommendations and things you would like to see improved please send a detailed Email to and we will send it directly to the FindACode development team to be incorporated into one of our future maintenance releases. We are striving tirelessly to make FindACode.com your online coding library.
Signing In
Question:
How do I Sign into FindACode.com?
Answer: Go to findacode.com and look for the purple box in the upper right hand side of the screen. Then use the email address and password you entered during signup to sign in to FindACode.
Subscribing to FindACode.com
Question:
How do you subscribe to FindACode.com?
Answer: Go to our Subscribe page, read through the information at the top and click on the "Subscribe Now!" button. Then fill out the form and "Subscribe".
Question:
Do you charge monthly or annually?
Answer: FindACode.com bills in advance on a monthly basis. Your first month (or up to 30 days) is not billed. This allows you to try FindACode.com and become accustomed to our service. Also you may easily deactivate unneeded subscriptions without worrying about the hassle of refunds, etc.
Question:
Can people share a subscription?
Answer: Each person who will be using the FindACode.com system needs to have their own subscription. Once your Account has been established for your office/facility the "Account Admin" person can add other subscribers to your Account. Each additional subscriber receives a 33% discount off the regular price of $29.95. Thus an office/facility with 4 subscribers would be charged, $29.95 for the first subscriber and $19.95 x 3 for the other three subscribers.
Question:
How do I add more subscribers to my Account?
Answer: You or the subscriber who is marked as an "Account Admin" will see a list of subscribers in your account on the "My Account" page. Above the list is a link that says "Add New Subscriber". Click this link to enter the information for the new subscriber. Your next bill will automatically reflect the addition of the new subscriber.
Question:
Is there a limit to how many extra subscribers we can have on one Account?
Answer: Currently there is no limit to how many additional subscribers can be added to an Account. However, the billing and payment informaton is only billed and recorded on the Account level (we do not do separate billing for individual subscribers). Individuals or groups of subscribers that need separate billing need to create separate Accounts (through the normal subscribe process).
Question:
If my Account has multiple subscribers will they all be billed together (at the same time)?
Answer: Yes, all subscriptions in your Account will be billed on the same day and on the same bill/invoice/charge.
Question:
How will I be billed if I add a subscriber in between my billing periods?
Answer: Additional subscribers ($19.95/month) are also given UP TO 30 days free service before billing starts. They will be billed along with your the other subscribers in your Account on the date of your next billing. This means that they may get anywhere from 1 to 30 days of free service before they are billed - depending on when you activate their account and when your next billing date occurs.
Question:
Do you offer a money-back guarantee or refunds?
Answer: FindACode.com gives you up to the first 30 days of service as a free "get to know us" period. During this period you can cancel your Account at any time and you will not be billed. After that you will be billed in advance on a monthly basis. Subscriptions must be canceled prior to the next billing date to avoid being billed for the next month.
Usability
Question:
I keep having to re-Sign-In when I'm in FindACode.com?
Answer: The most common scenario is if there is more than one person in the office that is using the same subscription sign in information (email, password). Each person who will be using FindACode.com (in your office or facility) needs to have their own subscription. The first subscriber in an office is also considered the "Account Admin" (this can be changed to a different subscriber or multiple subscribers).
Question:
How do I add more subscribers to my FindACode.com Account?
Answer: The Account Admin can add additional subscribers to the Account. To do this, the/a office Account Admin needs to sign in to their FindACode.com Account. Then click on the "My Account" menu tab at the top (or bottom) of the page. On the right side of their "My Account" information page, they will see a list of other subscribers in the Account and a link to "Add a New Subscriber". Click the "Add a New Subscriber" link and follow the instructions to set up an additional subscriber.
Computer Compatibility
Question:
What browser can I use to access FindACode.com?
Answer: Most current and up-to-date browsers should have no trouble with the FindACode.com website. Microsoft IE browsers older than version 7 may experience some visual and functional inconsistencies.
Question:
What kind of computer can I use?
Answer: FindACode.com will operate correctly on any computer or device (phone, tablet) that runs a modern web browser and is connected to the internet.
Mobile Device Compatibility
Question:
Can I use my mobile device/phone with FindACode.com (ie iPhone on web to access FindAcode.com).
Answer: Any fully web enabled should work. We have tested the iPhone and it works great! Others have not yet been tested.
Question:
I'm not able to use the add-on product APO Anatomy & Physiology Online for Coders on my iPad.
Answer: There are a number of browsers other than safari for the iPad out there that will work with a product like APO that works with flash based applications. Primal Pictures (integrated APO product in Find-A-Code), recommends you use the Puffin browser. Puffin is an alternative browser that supports iPADS and iPHONEs, and is an Apple supported application that you purchase through the iStore for $2.99. It runs APO from the internet as it allows an iPAD to run flash applications. The speeds were acceptable, and actually at normal iPad speed which is generally slower than laptops. To get the Puffin browser, go to: http://itunes.apple.com/us/app/puffin/id406239138?mt=8

Please notice that there is a mouse icon on the far left the mouse pad button at the lower left of the screen. Click on the mouse button and a transparent mouse pad appears. You can move the mouse pad anywhere on the screen, just put your finger in the words Mouse Pad in grey bar at the top of the pad. Then, use the mouse pad to control the arrow to any part of the screen. This is especially important for reading the text in the green Anatomy and Physiology section. You'll need the arrow to move to the scroll bar to the right of the screen to see the text below the initial screen.
You will also need to use the mouse to manipulate the 3D image. Use your finger to scroll down to see the bottom of the page. Then, use the mouse to rotate the image or to move the layer up or down (see the image below). Please note: the MAXIMIZE button, the Print and Save functions will not work on the iPAD.
Code Specific Questions
Question:
Do you link up manufacturer parts with codes?
Answer: No, just as a single insurance company can have hundreds of different plans with different rules for each plan, the same is true for medical supplies. We highly recommend that you work with your manufacturer to determine which code would be the appropriate code to use when billing for their supply and/or part. Please keep in mind that both manufacturer parts and HIPAA code sets change frequently.
More...