Coding Support by Find-A-Code
We partner with some of the best individuals and companies in the industry for our subscribers to get the resources and support you need: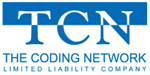 TCNs Coding Helpline
Administrative staff, in house coders, as well as physicians are encouraged to call, email or fax our specialty coders with coding or documentation questions. We will often be able to answer questions on the spot, but some questions may require research.
Additionally, at the client's request, we can prepare custom written reports or claim appeal letters. TCN bills for coding helpline services on a time basis in quarter-hour increments. We've found that unless extensive research is necessary, the vast majority of questions can be answered within 15 to 30 minutes. Without the formidable overhead expenses of a "big-six" consulting firm, our rates can be surprisingly reasonable and very competitive.
If you would like to learn more about the TCN Helpline Service and give it a try, please Contact TCN using the Contact US form here, and let us know that you need more info on the TCN Helpline Service.