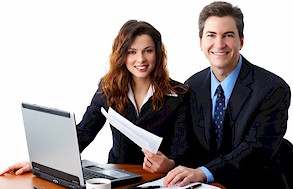 Company Information
Company History:
Find A Code, LLC (Find-A-Code) is a privately held Utah-based Limited Liability Company. Find-A-Code was formed in 2006 by 5 founders who, combined, have decades of experience in the medical billing and coding industry and decades more experience in the information technology field. This unique blend of medical coding and information engineering skills was combined to simplify the process of medical coding.
Find-A-Code is dedicated to providing the most complete medical coding and billing resource library available anywhere. Find-A-Code's online libraries include extensive information for all major code sets (ICD-9, CPT(R), HCPCS, DRG, APC, NDC, ICD-10 and more) along with a wealth of supplemental information such as newsletters and manuals (AHA Coding Clinics, CPT Assistant, DH Newsletters, Medicare Manuals). All of this information is indexed, searchable and organized for quick access and extensive cross-referencing.
Our website, FindACode.com, is designed to help coders avoid denials, save time, and get fast answers to medical coding and billing questions using a wide variety of integrated and cross-linked information sources. The entire FindACode.com system can be private labeled with single-sign on capability for seamless use within your existing applications. Find-A-Code also provides a real-time data API system that operates over the web and can be integrated into virtually any EMH/EHR and other medical information systems.
The Find-A-Code data system is constantly being updated with new information to meet the frequent changes in the healthcare industry. Find-A-Code's pricing model allows organizations to pick and choose the resources needed on a per-coder basis. This saves thousands of dollars vs. traditional all-or-nothing pricing. The Find-A-Code data service is the most affordable and comprehensive medical coding information source available.
Please feel free to contact us directly to learn more about how Find-A-Code can enhance the productivity of your coders, claims managers, denial management department, and auditing departments.
Information
If you have a general information request and can't find what you need on the web site, contact
Company Departments:
Sales
If you have questions regarding pricing, volume discounts etc., contact
Support
If you have recommendations or requests for things you would like to see improved or added, please send a detailed email to
Partners
If you would like to share your organization's information with others we can provide the technology platform to meet your needs. Please contact us at
Resellers
If you would like to offer the FindACode.com service as a reseller, contact
Advertising
If you would like to explore targeted advertising on our site, please contact
Our contact information:
Find A Code, LLC
62 East 300 North
Spanish Fork, UT 84660
Phone: 801-770-4203 (9-5 Mountain)
Fax: 801-770-4428
Email: