Browsing history quick-links
August 03, 2012

As the newest feature added to Find-A-Code, we present to you browsing history!
Simply hover over the "Home" link in the menu bar (top left) and you will see your last 10 codes you visited, the last 10 searches you made, and the last 10 pages you were at. Click on any one of them to return right to where you were. (Only available for those with an account)

Here is an example screenshot: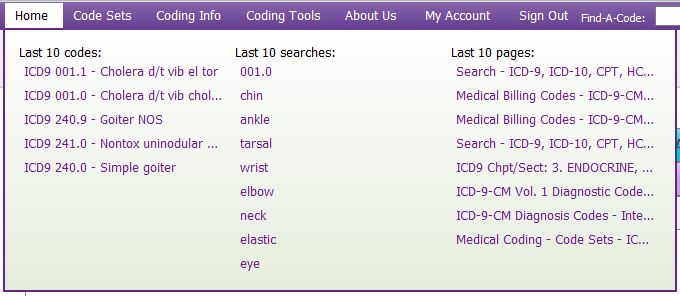 Happy Coding!
-Find-A-Code Staff
More Articles in August 2012
Poll
How much will ICD-10-CM impact your coding process?
Articles by Month