2011 HCPCS New Codes, Changed Codes, Deleted Codes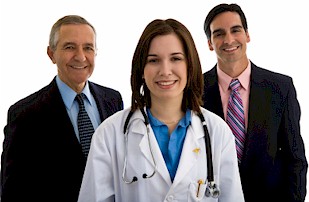 2011 HCPCS Code Changes
HCPCS changes have not been announced yet.
HCPCS changes are effective January 1, 2011.
Each year new, changed and deleted codes are released and become effective on October 1st for ICD-9-CM and January 1st for CPT and HCPCS code sets.
NOTE: updates are also issued each quarter throughout the year.
Stay Compliant!
There are 1000s of changes which may affect the codes that you are currently using. FindACode.com is designed to be your complete online coding library. Accurate and up-to-date, FindACode.com makes it easier to stay current to avoid those frustrating claim denials and costly payment delays.
Sign In
to FindACode.com or
Subscribe
today to see all the new, changed and deleted codes for 2011.
Get the information you need when YOU need it
- 24 hours a day / 7 days a week (all you need is an Internet connection.)
For more information on code changes:
---
FindACode.com Features
Complete and Current Code Sets with Long and Short Code Descriptions:
Related Code Information:
RVU and fee data for your location - shows components for work, overhead, and malpractice plus the source data that make up the RVU i.e. (labor, equipment, supplies, etc.)
Medicare allowances - Non-par, par, and limiting charge amounts are automatically calculated for your locality
Coding alerts - Avoid potential payment problems and denials
Medicare Policies - Including LMRPs, NCDs, LCDs, Contractor Articles, Contractor Information etc.
Code Crosswalks - ICD to CPT, CPT to ICD

NEW!

ICD-9 to ICD-10
PQRI Information - organized and easy to read
Coding Tools:
NCCI Edit Validator™ - cleaner coding avoids denials
Click-A-Dex™ - Technology to search through the indicies quickly and go to any code instantly
Build-A-Code™ - Exclusive tool to build a code and create a code list.
Personalization Tools:
Personal and office notes for each code - No more losing vital notes
Custom code lists for fees and RVUs - Easily create and modify your own lists
Create your own fee schedules - Easily evaluate your fees based on Medicare payment amounts