CPT® Vignettes Add-on
CPT® Vignettes illustrate code use through sample patient examples.  Every vignette contains a Clinical Example/Typical Patient and a description of Procedure/Intra-service.  Where appropriate, there are also Pre- and Post-service descriptions.
Vignettes are reviewed annually and updated when necessary. 300-400 new vignettes are added each year as codes added, revised and reviewed. Available for over 5000 of the most common CPT codes.
Vignettes are shown on the code information page: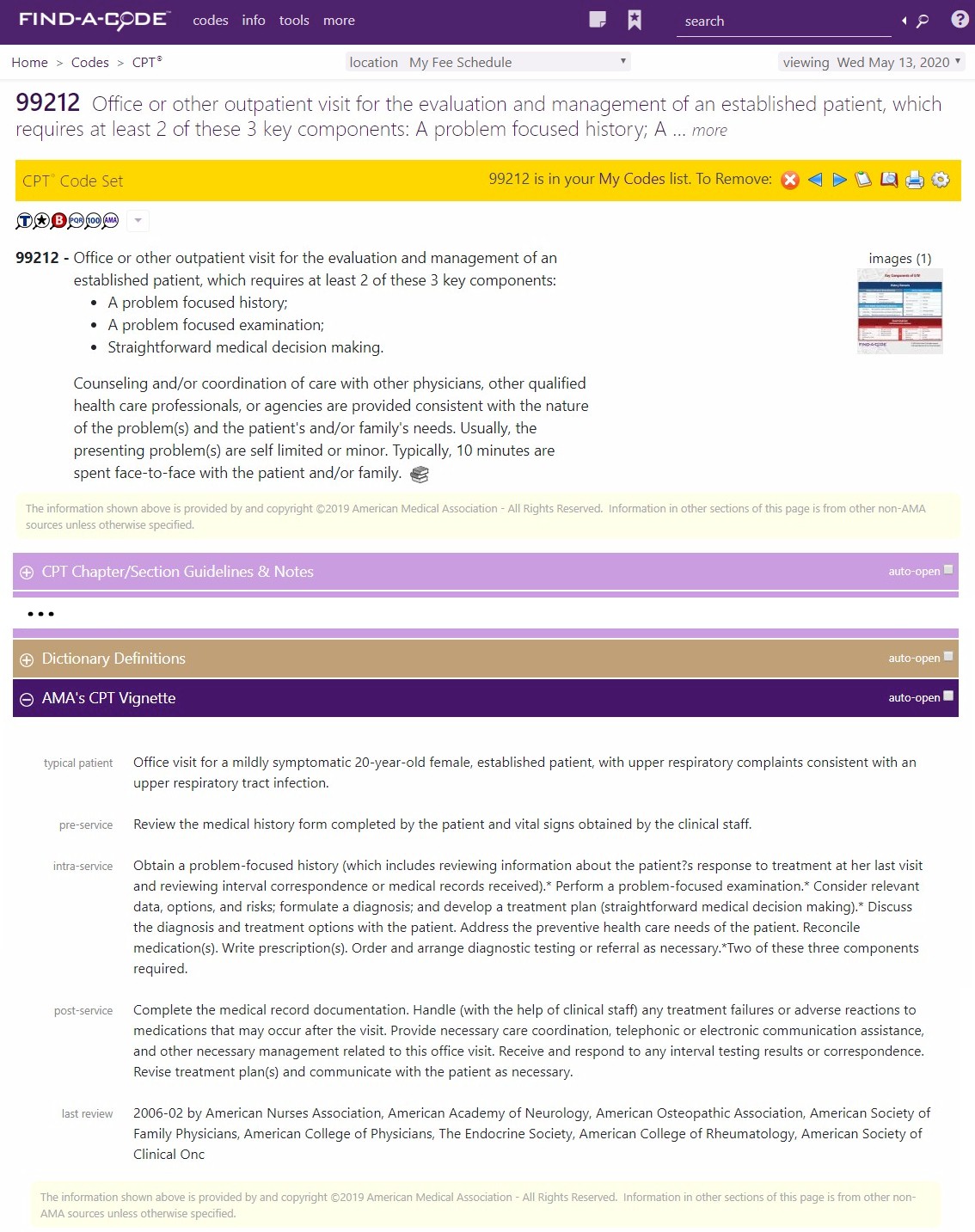 select to enlarge
Cost
The CPT® Vignettes Add-on product is available on a per/User-basis
You will need to select the Users who will use this Add-On
For monthly billing, this product will add $20.00/user to your monthly invoice, there is also a one-time, set-up fee of $100.00/user
For annual billing, this product will add $200.00/user to your annual invoice (no set-up fee)

Subscribe with CPT® Vignettes





Suggest an Add-on

If you know of a tool or resource that should be included in Find-A-Code please Contact Us.
Thank you for choosing Find-A-Code, please Sign In to remove ads.