Provider Documentation Guides (PDGs)
These guides are designed to give providers and coders all the information they need to properly apply the respective ICD-10-CM code. Not all codes may have a PDG. Use the tool below to create a PDF file with multiple PDGs.
PDGs can also be found on the ICD-10-CM code information pages near the bottom of the pop-open areas (see image below).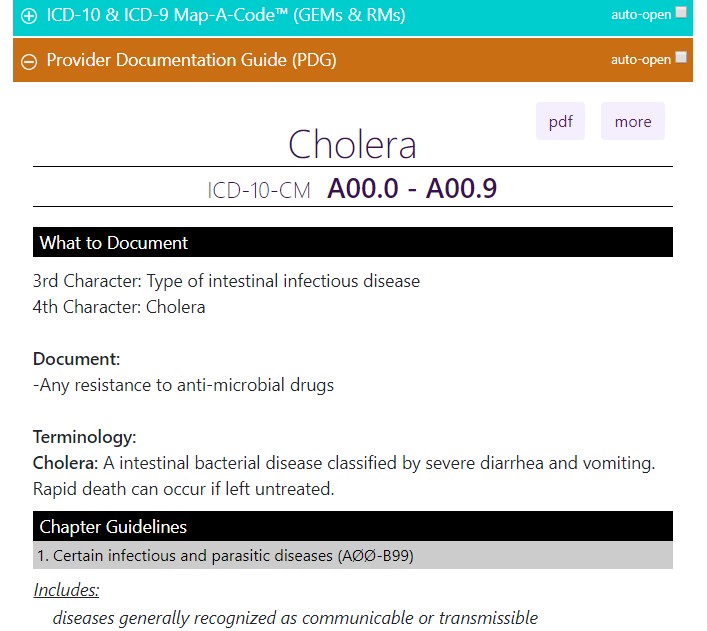 select to enlarge
In the PDG pop-open, use the "pdf" button to create a PDF file of the code's PDG (view example). Select the "more" button to come to this page.
Print PDGs
Enter codes and select the "check" button to see which codes have PDGs. The PDGs may then be created as a PDF file and printed using the "pdf" button.
ICD-10-CM codes