Pro Fee Calculator
quick professional fee calculator for Medicare Reimbursement
About Professional Fees
Demo Video:
Watch the video for a brief demonstration of how to use the Pro Fee Calculator tool. Use the icon in the lower-right hand corner of the video control bar to expand the video to full-screen mode. Use the Esc key to exit full screen.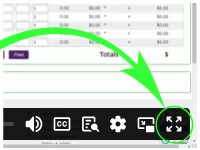 Sample Mode:
In this sample the codes may not be changed, but you may enter and clear modifiers and test the "NCCI Check" and "Sort by RVUs" buttons.
Calculate professional fees for
ZIP Code Want UCR fees?
DISCLAIMER: This tool only provides an estimation of what Medicare may pay as reimbursement. Codes and modifiers are NOT evaluated for proper use or accuracy. The information provided by this tool does not guarantee payment. Please contact your Medicare Contractor for specific questions and advice.
Thank you for choosing Find-A-Code, please Sign In to remove ads.