Consultants, Coding, Billing, Audits
To list your product or service here please Contact Us.
Case Management Innovations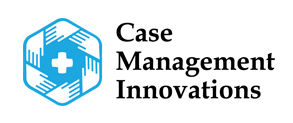 Case Management Innovations provides outsourcing assistance for admissions, denial management, patient calls and other forms of medical case management.
---
Core MD Partners

Our Mission is to be the number one resource for Medical Providers by adding additional services to improve their Bottom line and empower them to succeed. We offer a menu of services from Practice Management, Revenue Cycle Management, Audits, Credentialing, Consulting, HR, Accounting and Training.
---
Core Solution Billing Services

CoreSolution, Inc. provides outsourced billing services exclusively to chiropractors, with a specific expertise in the ChiroTouch software.
Alan D. Bergquist, D.C.
Chiropractic Compliance Solutions, LLC
office: (952) 960-0651
fax: (952) 800-0038
"Doing Things Right for All the Right Reasons"
---
j.ratcliff provides advisory services through consulting, training, education, auditing and technical review. We have extensive experience with in commercial services and manufacturing organizations, including global regulatory support for ISO13485 medical device management systems. Additionally, j.ratcliff provides advisory solutions to hundreds of hospitals and health care systems pursuing ISO9001 management system certification and TJC and NIAHO accreditation.
---
National Alliance of Medical Auditing Specialists

NAMAS is setting the standards in medical auditing & education
NAMAS humbly began as a educator and certifying body in medical auditing in 2007 and quickly grew into the noted resource for all medical auditing and compliance needs. Our team and faculty work hard to bring you membership resources, products, tools, and training that is not only timely and specific to medical auditing and compliance, but also that is specific to the needs of medical practices today. NAMAS staff are industry recognized experts who provide audits and consulting services to active clients which gives NAMAS the cutting edge to provide relevant training.
What can NAMAS do for you?
Training in medical auditing
CEU opportunities
Relevant and up-to-date news and information
Products that are auditing & compliance specific
Association through membership to provide all of your medical auditing and compliance needs
Annual conference event that is auditing and compliance specific
---
Practice Management Institute

Practice Management Institute® works with health care systems, hospitals, medical societies, provider organizations, and learning institutions nationwide to provide training for administrative staff working in outpatient facilities.
Classes address the latest updates relevant to medical office coding, billing, operations, and compliance. Since 1983, thousands of medical office professionals have attended PMI training; more than 20,000 have earned one or more PMI certifications in their area(s) of expertise.
Improving the business of medicine through education.
---
QVH Systems

The MIPS NavigatorTM is an online tool that makes it possible for individual clinicians or practice administrators to quickly and easily sort through the various MIPS alternatives and produce a practice specific "2017 MIPS Itinerary/Plan" for each of the 4 MIPS domains that will maximize their likely MIPS success.
You will get:
A step-by-step guide to maximize your score.
Continued access to the MIPS Navigator FAQs and list serve through 2017.
The ongoing ability to update your plan.
---
TCN Coding Helpline

From time-to-time clients have coding-related questions that do not pertain to specific cases or encounters that we coded. Since our coding services are all per-episode-of-care based, we developed a "helpline" service to enable our specialty coders to respond to this need. Our clients' administrative staff, in house coders, as well as physicians are encouraged to call, email or fax our specialty coders with coding or documentation questions. We will often be able to answer questions on the spot, but some questions may require research.
Additionally, at the client's request, we can prepare custom written reports or claim appeal letters. TCN bills for coding helpline services on a time basis in quarter-hour increments. We've found that unless extensive research is necessary, the vast majority of questions can be answered within 15 to 30 minutes. Without the formidable overhead expenses of a "big-six" consulting firm, our rates can be surprisingly reasonable and very competitive.
If you would like to learn more about the TCN Helpline Service and give it a try, please Contact TCN using the Contact US form here, and let us know that you need more info on the TCN Helpline Service.
Thank you for choosing Find-A-Code, please Sign In to remove ads.