Scrub-A-Claim™
clean claims = fewer denials
Add Scrub-A-Claim to your subscription today. Start submitting cleaner claims that get paid faster, avoiding the pitfalls and delay of denials.
Subscribers, Sign In to your account to use this tool or go to the "My Account" page to add this tool to your subscription.
Or Subscribe to today for instant access to all the coding information you need.
The example below shows how the Scrub-A-Claim tools works and the results of a scrubbed claim.
Click here to read the tutorial. (PDF)
Claim Information (SAMPLE)
| | |
| --- | --- |
| or ZIP Code: | |
| Claim ID: | |
| Claim Date: | |
| Patient Gender: | |
| Birth Date: | |
| or Age: | |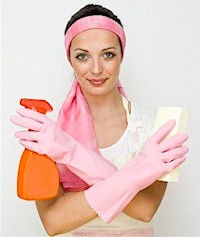 Claim Procedures
Line 1
(These lines do not need to correspond with the line #s on your claim form.)
| | |
| --- | --- |
| Procedure Code: | |
| From: | |
| To: | |
| Units/Days: | |
Diagnosis Codes:
| | |
| --- | --- |
| Primary: | |
| Secondary 1: | |
| Secondary 2: | |
| Secondary 3: | |
Tools:


Line 2
(These lines do not need to correspond with the line #s on your claim form.)
| | |
| --- | --- |
| Procedure Code: | |
| From: | |
| To: | |
| Units/Days: | |
Diagnosis Codes:
| | |
| --- | --- |
| Primary: | |
| Secondary 1: | |
| Secondary 2: | |
| Secondary 3: | |
Tools:


Line 3
(These lines do not need to correspond with the line #s on your claim form.)
| | |
| --- | --- |
| Procedure Code: | |
| From: | |
| To: | |
| Units/Days: | |
Diagnosis Codes:
| | |
| --- | --- |
| Primary: | |
| Secondary 1: | |
| Secondary 2: | |
| Secondary 3: | |
Tools:


Line 4
(These lines do not need to correspond with the line #s on your claim form.)
| | |
| --- | --- |
| Procedure Code: | |
| From: | |
| To: | |
| Units/Days: | |
Diagnosis Codes:
| | |
| --- | --- |
| Primary: | |
| Secondary 1: | |
| Secondary 2: | |
| Secondary 3: | |
Tools:


Line 5
(These lines do not need to correspond with the line #s on your claim form.)
| | |
| --- | --- |
| Procedure Code: | |
| From: | |
| To: | |
| Units/Days: | |
Diagnosis Codes:
| | |
| --- | --- |
| Primary: | |
| Secondary 1: | |
| Secondary 2: | |
| Secondary 3: | |
Tools:


Line 6
(These lines do not need to correspond with the line #s on your claim form.)
| | |
| --- | --- |
| Procedure Code: | |
| From: | |
| To: | |
| Units/Days: | |
Diagnosis Codes:
| | |
| --- | --- |
| Primary: | |
| Secondary 1: | |
| Secondary 2: | |
| Secondary 3: | |
Tools:


Line 7
(These lines do not need to correspond with the line #s on your claim form.)
| | |
| --- | --- |
| Procedure Code: | |
| From: | |
| To: | |
| Units/Days: | |
Diagnosis Codes:
| | |
| --- | --- |
| Primary: | |
| Secondary 1: | |
| Secondary 2: | |
| Secondary 3: | |
Tools:


Line 8
(These lines do not need to correspond with the line #s on your claim form.)
| | |
| --- | --- |
| Procedure Code: | |
| From: | |
| To: | |
| Units/Days: | |
Diagnosis Codes:
| | |
| --- | --- |
| Primary: | |
| Secondary 1: | |
| Secondary 2: | |
| Secondary 3: | |
Tools:


Results: Ok Info Warning Error
Claim Level
| | |
| --- | --- |
| Usage Validation | Diagnosis not typically reported for males, Code: 628.9 |
| | |
| --- | --- |
| Usage Validation | Diagnosis should be billed with additional diagnosis code, Code: 573.1, Additional Code: 0748;075;0785 |
| | |
| --- | --- |
| Code Validation | Diagnosis is truncated, Code: 812.0 |
Line 1
(These lines do not need to correspond with the line #s on your claim form.)
Date:
01/01/2011
POS:
11
Procedure:
J3420
Diagnosis:
266.2
Units/Days:
1
| | |
| --- | --- |
| OK | No known issues detected for this Line. |
| | |
| --- | --- |
| Medical Necessity | Valid medical necessity |
Line 2
(These lines do not need to correspond with the line #s on your claim form.)
Date:
01/01/2011
POS:
11
Procedure:
20600
Diagnosis:
266.2
Units/Days:
1
| | |
| --- | --- |
| OK | No known issues detected for this Line. |
| | |
| --- | --- |
| Medical Necessity | Valid medical necessity |
Line 3
(These lines do not need to correspond with the line #s on your claim form.)
Date:
01/01/2011
POS:
11
Procedure:
99396
Diagnosis:
V70.0
Units/Days:
1
Medical Necessity

Never covered procedure according to coverage decision - Source: 2011 Physician Fee Schedule

#2011 MPFSDB
| | |
| --- | --- |
| Usage Validation | E/M procedure must be billed with modifier 25 when billed on same date as significant procedure, Code: 99396 |
| | |
| --- | --- |
| Usage Validation | Procedure not typically reported outside of custom age range, Code: 99396 |
Line 4
(These lines do not need to correspond with the line #s on your claim form.)
Date:
01/01/2011
POS:
11
Procedure:
64483
Diagnosis:
573.1
Units/Days:
1
| | |
| --- | --- |
| Correct Coding | CCI: 64483 is component of 20600, override modifier not found |
| | |
| --- | --- |
| Correct Coding | CCI: 64483 is mutually exclusive of 62311, override modifier not found |
| | |
| --- | --- |
| Usage Validation | Diagnosis is secondary only, Code: 573.1 |
Medical Necessity

Procedure has warning in coverage decision, "COVERED 3 INJECTIONS PER 60 DAYS.DO NOT REPORT IN CONJUNCTION WITH 77003." - Source: Blocks and Destruction of Somatic and Sympathetic Nerves

#J3 CB2006.02 R3
Medical Necessity

Procedure has frequency restrictions in coverage decision, Frequency:3,60,D - Source: Blocks and Destruction of Somatic and Sympathetic Nerves

#J3 CB2006.02 R3
Line 5
(These lines do not need to correspond with the line #s on your claim form.)
Date:
01/01/2011
POS:
11
Procedure:
62311
Diagnosis:
812.0
Units/Days:
1
Line 6
(These lines do not need to correspond with the line #s on your claim form.)
Date:
01/01/2011
POS:
11
Procedure:
11201
Diagnosis:
628.9
Units/Days:
2
| | |
| --- | --- |
| MUE Validation | Units greater than MUE maximum for procedure, Code: 11201 |
Medical Necessity

Procedure has warning in coverage decision, "REMOVAL OF BENIGN SKIN LESIONS COVERED WHEN ONE OR MORE OF THE FOLLOWING IS PRESENT: BLEEDING, INTENSE ITCHING, PAIN, INFLAMMATION, OBSTRUCTS ORIFICE, CLINICALLY RESTRICTS VISION, UNCERTAINTY AS TO LIKELY DIAGNOSIS, SUBJECT TO RECURRENT PHYSICAL TRAUMA. ICD-9 DX 701.1 SHOULD BE USED TO INDICATE SYMPTOMATIC, PAINFUL, AND/OR INFLAMED LESIONS ONLY. WHEN USING DX 701.4 OR 702.11 REFER TO DOCUMENTATION REQUIREMENTS SECTION FOR QUALIFYING CRITERIA. DX 238.2 SHOULD BE USED TO INDICATE KERATOACANTHOMA; SOME CONDITIONS REQUIRE SECONDARY DX V49.89 FOR COVERAGE." - Source: Skin Lesion Removal (Includes AK and Excludes MOHS)

#J3 CB2006.93 R6
Medical Necessity

Procedure not covered for diagnoses according to coverage decision - Source: Skin Lesion Removal (Includes AK and Excludes MOHS)

#J3 CB2006.93 R6
| | |
| --- | --- |
| Usage Validation | Add-on procedure is missing base procedure, Code: 11201 |
Line 7
(These lines do not need to correspond with the line #s on your claim form.)
Date:
01/01/2011
POS:
11
Procedure:
A0429
Diagnosis:
573.1
Units/Days:
1
| | |
| --- | --- |
| Usage Validation | Diagnosis is secondary only, Code: 573.1 |
Medical Necessity

Procedure is identified as permissive - Source: Ambulance Fee Schedule - Medical Conditions List and Instructions

#Transmittal 1185, CR 5442
Medical Necessity

Procedure not covered for diagnoses according to coverage decision - Source: Ambulance Fee Schedule - Medical Conditions List and Instructions

#Transmittal 1185, CR 5442
Line 8
(These lines do not need to correspond with the line #s on your claim form.)
Date:
01/01/2011
POS:
11
Procedure:
90799
Diagnosis:
573.1
Units/Days:
1
| | |
| --- | --- |
| Code Validation | Invalid procedure for dates of service, Code: 90799 - Effective Date: 01/01/1990 Termination Date: 12/31/2005 |
| | |
| --- | --- |
| Usage Validation | Diagnosis is secondary only, Code: 573.1 |
| | |
| --- | --- |
| Medical Necessity | Valid medical necessity |