ICD-10-CM Training - Session 27
by Find-A-Code™
on Jan 1st, 2015
ICD-10-CM Training - Session 27
this webinar requires a subscription to view. Webinars are viewable for free for 7 days after the presentation date.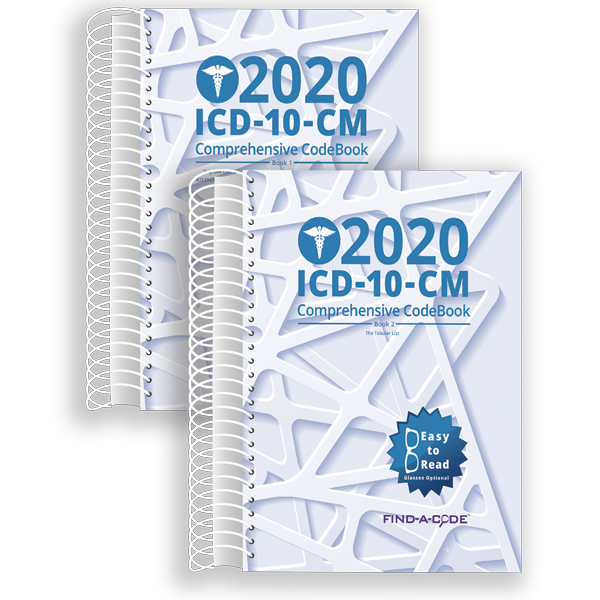 ICD-10-CM Comprehensive
Tabular, Index, Examples, Provider Documentation Guidelines
Large easy-to-read font, Shortened descriptions, Notes area on each page
Click Here!
Thank you for choosing Find-A-Code, please Sign In to remove ads.