What are Easter Eggs?
can you find them all?
Besides those colorful eggs children find left by the Easter Bunny (and you find 6 months later), Easter Eggs also refer to hidden "treasures" in software or websites.
Find-A-Code, a supporter of all types of fun, also has Easter Eggs. On certain code information pages you may see an Easter Egg icon in the upper-left area next to the code and code description: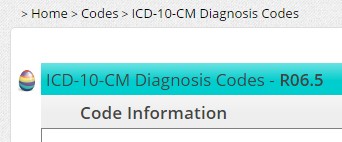 Most of the Easter Eggs play a YouTube video. We're sorry if your office is no fun and you can't play YouTube videos. Sign in from home for a few good laughs.
Easter Egg Hunt
Guess the codes suggested by the hints below. Enter the code or keywords into the search box at the top of this page. Go to a code information page. If you see an Easter Egg, click on the Egg icon to see a funny video related to that code.
Hints
I hate small places!
Revenge of the bacon!
Was that gas or not? Sometimes it hard to tell.
Water, Jet Skis, and Fire - really?!
Your arm is gone! Tis but a scratch.
Thank you for choosing Find-A-Code, please Sign In to remove ads.