Aftercare Z Codes
By: Find-A-Code
Published: January 29th, 2018
Aftercare visit codes cover situations when the initial treatment of a disease has been performed, and the patient requires continued care during the healing or recovery phase, or for the long-term consequences of the disease. The aftercare Z code should not be used if treatment is directed at a current, acute disease. The diagnosis code is to be used in these cases. Exceptions to this rule are codes Z51.0; Encounter for antineoplastic radiation therapy, and codes from subcategory Z51.1; Encounter for antineoplastic chemotherapy and immunotherapy. These codes are to be first-listed, followed by the diagnosis code when a patient's encounter is solely to receive radiation therapy, chemotherapy, or immunotherapy for the treatment of a neoplasm. If the reason for the encounter is more than one type of antineoplastic therapy, code Z51.0 and a code from subcategory Z51.1 may be assigned together, in which case one of these codes would be reported as a secondary diagnosis.
The aftercare Z codes should also not be used for aftercare for injuries. For aftercare of an injury, assign the acute injury code with the appropriate 7th character (for subsequent encounter).
The aftercare codes are generally first-listed to explain the specific reason for the encounter. An aftercare code may be used as an additional code when some type of aftercare is provided in addition to the reason for admission and no diagnosis code is applicable. An example of this would be the closure of a colostomy during an encounter for treatment of another condition.
Aftercare codes should be used in conjunction with other aftercare codes or diagnosis codes to provide better detail on the specifics of an aftercare encounter visit, unless otherwise directed by the classification. Should a patient receive multiple types of antineoplastic therapy during the same encounter, code Z51.0; Encounter for antineoplastic radiation therapy, and codes from subcategory Z51.1; Encounter for antineoplastic chemotherapy and immunotherapy, may be used together on a record. The sequencing of multiple aftercare codes depends on the circumstances of the encounter.
Certain aftercare Z code categories need a secondary diagnosis code to describe the resolving condition or sequelae. For others, the condition is included in the code title.
Additional Z code aftercare category terms include fitting and adjustment, and attention to artificial openings.
Status Z codes may be used with aftercare Z codes to indicate the nature of the aftercare. For example code Z95.1; Presence of aortocoronary bypass graft, may be used with code Z48.812; Encounter for surgical aftercare following surgery on the circulatory system, to indicate the surgery for which the aftercare is being performed. A status code should not be used when the aftercare code indicates the type of status (such as using Z43.0; Encounter for attention to tracheostomy, with Z93.0; Tracheostomy status).
###
Article Tags (click on a tag to see related articles)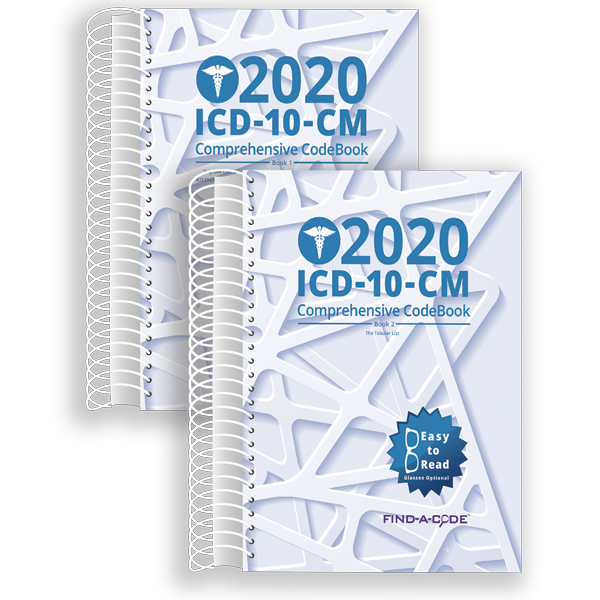 ICD-10-CM Comprehensive
Tabular, Index, Examples, Provider Documentation Guidelines
Large easy-to-read font, Shortened descriptions, Notes area on each page
Click Here!
Publish this Article on your Website, Blog or Newsletter
This article is available for publishing on websites, blogs, and newsletters. The article must be published in its entirety - all links must be active. If you would like to publish this article, please contact us and let us know where you will be publishing it. The easiest way to get the text of the article is to highlight and copy. Or use your browser's "View Source" option to capture the HTML formatted code.
If you would like a specific article written on a medical coding and billing topic, please Contact Us.
Our contact information
Find A Code, LLC
62 East 300 North
Spanish Fork, UT 84660
Phone: 801-770-4203 (9-5 Mountain)
Fax: 801-770-4428
Email: