by Daniel Schwartz
August 28th, 2015
Pediatricians are great at making boo-boos less painful for their patients, but without proper planning, they may not be able to alleviate the potential pains associated with the upcoming ICD-10 transition.
What is ICD-10 Exactly and Why is This Transition Happening Now?
Starting October 1st, providers will no longer be able to report using ICD-9 codes. If they want to get paid they will have to start using the new ICD-10 codes which are often numerically longer and consist of a different structure. Besides this, there are far more codes in ICD-10 than there were in ICD-9.
Consider the fact ICD-9 only included 14,000 codes and ICD-10 includes 68,000 codes and you instantly recognize why many physicians are feeling overwhelmed. Will the additional 45,000+ codes offer a greater level of specificity when coding diagnoses? You bet. But it will also take a tremendous learning curve to get everyone up to speed.
As far as why you need to go through this headache just to get paid, it may shock you to learn that the United States is the last country in the world (that has modern healthcare) to adopt the latest ICD-10 code sets. Not only is it necessary to stay current, but the ICD-9 structure is limiting the number of new codes that can be created and many ICD-9 categories are already full.
Who Does ICD-10 Affect?
We wish we could tell you not to worry, that you won't be affected by the upcoming transition, but obviously that would not be dealing with reality. The truth is ICD-10 not only affects those providers who submit to Medicare and Medicaid, but everyone covered by HIPAA. This means the transition will affect all pediatricians and other specialists, as well as all payers, billing services and clearinghouses.
Understanding the New ICD-10 Code Structure
As we mentioned earlier, ICD-10 comes with over 50,000 new diagnostic codes, so it's understandable that many, if not most, providers and their staff will feel overwhelmed. To better help you make as seamless a transition as possible, let's break down the ICD-10 code structure.
The first thing to understand about the new ICD-10 codes is that they may contain anywhere between three to seven characters. Most of the three character codes you'll see will be category headings. These codes would then be expanded into four, five, or six characters to add even more specificity about diagnosis.
Let's break this down a bit more:
The first three characters of an ICD-10 code designate the category of the diagnosis.
In this instance "H" designates diseases of the eye and adnexa.
H26 indicates "other cataract."
The next three characters correspond to the related etiology:
H26.0 indicates infantile and juvenile cataract.
H26.053 indicates the disease or condition is bilateral.
What about That Weird Seventh Character?
And what about that mysterious seventh character? What are you supposed to do with that? This final character represents one of the biggest differences between the old ICD-9 codes and the new ICD-10 codes. ICD-9 didn't have a means of capturing the details this new 7th character provides. There are certain ICD-10 categories that require the seventh character be assigned, primarily Chapter 19 (injury, poisoning and certain other consequences of external causes) and Chapter 15 (Pregnancy, childbirth and the puerperium).
For these categories this character must always be in the seventh position. Should a code have fewer than six characters and requires this seventh character, the empty spaces must be filled in with a placeholder "x."
And of course there are the code extensions which indicate what type of patient encounter it was:
A = Initial Encounter
The title of this extension makes little sense because although it is called "initial," The 'A' extension actually indicates the entire period in which a patient is receiving active treatment from you.
D = Subsequent Encounter
An extension which uses the letter "D" indicates the patient is receiving routine care for their problem or disease during a healing or recovery phase. Let's say the child presents with Psoriasiform diaper rash and needs to be seen multiple times until the skin is clear, the "D" extension would be the one to use.
S = Sequela
This extension indicates the original condition has caused another condition for which the patient is now seeking treatment. This character would be applied to a complication or condition that was a direct result of the initial problem. When using the "S," it is necessary to use both the injury code that precipitated the sequela as well as the sequela code itself. Obviously the "S" would only be added to the injury code, not the sequela code.
A Few Tips for Preparing for the ICD-10 Transition
With only a little over a month to go, you and your staff should have an "all hands on deck" attitude to get ready as best you can. Here are a few tips to help you experience as seamless a transition as possible:
Select a Leader
Someone in your office will need to lead the charge toward ICD-10 training. If you have a practice manager, they would be the person. If not, select someone your staff likes and respects so they can effectively lead and champion the transition.
Train, Train and Train Some More
If you've left training to the very last minute it is going to be hard (if not impossible) to have your staff fully up to speed, but you should still do whatever you can now to help you transition. The more training you can get in the less likely you'll be inundated with denied claims come October 1st.
Prepare for Financial Woes
The truth is, even pediatricians who have had their staff training for a year now are still going to be hit with denied claims and a slowdown of internal processes as the entire industry (including your payers) tries to get up to speed en masse.
The point here is, no matter how prepared you think you might be, your income will no doubt take a hit. Were you able to save up to six months of income as industry experts have been advising? If not, talk to your bank about taking out a loan or another line of credit.
Let's be realistic, the next year should be very interesting, to say the least, and we can certainly expect some high points and low points. The key is to plan as best you can, get trained for ICD-10, and make sure you have some extra funds on hand to protect your revenue cycle. If you follow these guidelines, any boo-boos you experience shouldn't be that painful.
Author Bio: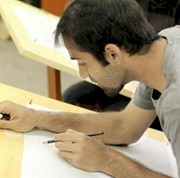 Daniel Schwartz is a content strategist who sheds light on various engaging and informative topics related to the health IT industry. His belief in technology, compliance and cost reduction have opened new horizons for people in the health care industry. He is passionate about topics such as Affordable Care Act, EHR, revenue cycle management, and privacy and security of patient health data. He can be contacted at https://twitter.com/dschwartz20