Searching With the Comprehensive Search Tool
By: Find-A-Code
Published: August 4th, 2017
Occasionally, when a customer searches for a code with key words with the comprehensive search, we get feedback that they are not getting the correct results. Some of the main reasons are the correct code set is not selected in the search box.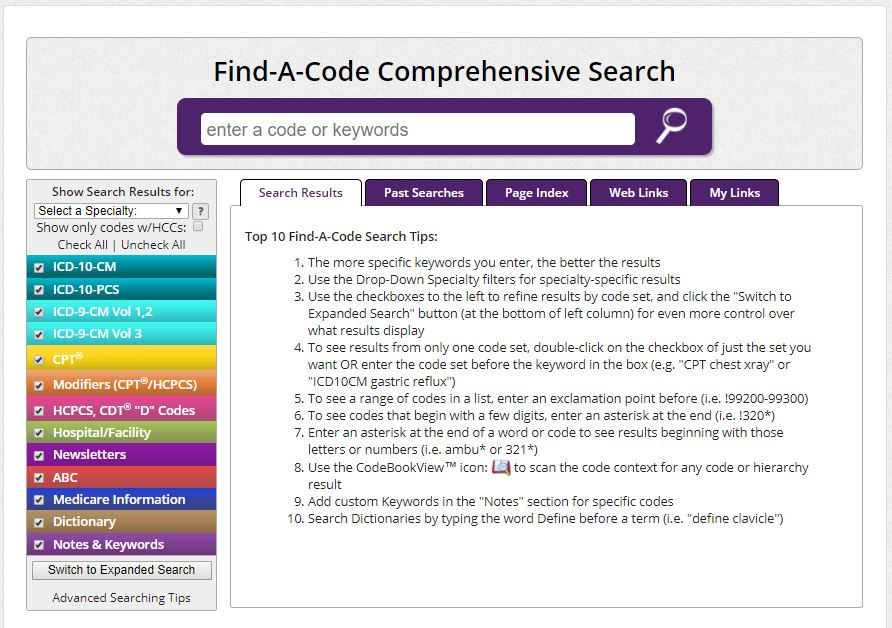 Other times customers are not searching the keywords and notes. There are times you will not have the exact result return unless you select Show Keywords & Context. For example search the common term for the disease hashimoto. Some seasoned coders will know that Autoimmune thyroiditis is used for hashimotos.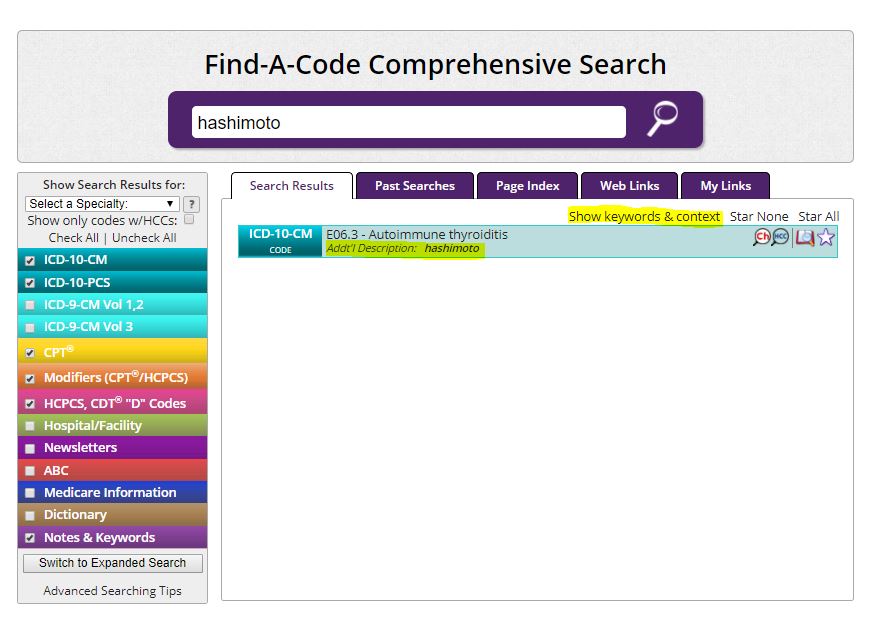 The term Autoimmune throiditis also includes other diseases such as:
Hashimoto's thyroiditis
Hashitoxicosis (transient)
Lymphadenoid goiter
Lymphocytic thyroiditis
Struma lymphomatosa
###
Article Tags (click on a tag to see related articles)
Publish this Article on your Website, Blog or Newsletter
This article is available for publishing on websites, blogs, and newsletters. The article must be published in its entirety - all links must be active. If you would like to publish this article, please contact us and let us know where you will be publishing it. The easiest way to get the text of the article is to highlight and copy. Or use your browser's "View Source" option to capture the HTML formatted code.
If you would like a specific article written on a medical coding and billing topic, please Contact Us.
Our contact information
Find A Code, LLC
62 East 300 North
Spanish Fork, UT 84660
Phone: 801-770-4203 (9-5 Mountain)
Fax: 801-770-4428
Email: