by Brittney Murdock, QCC, CMCS, CPC
May 1st, 2019
Crosswalk from CPT Anesthesia codes (00100-01999) to Surgery and Procedure Codes, plus view REVERSE CROSSWALKS (Surgery/Procedure to Anesthesia codes)!
Let's look at anesthesia code 00100 as an example. The ASA Crosswalks are available under the Cross-A-Code bar.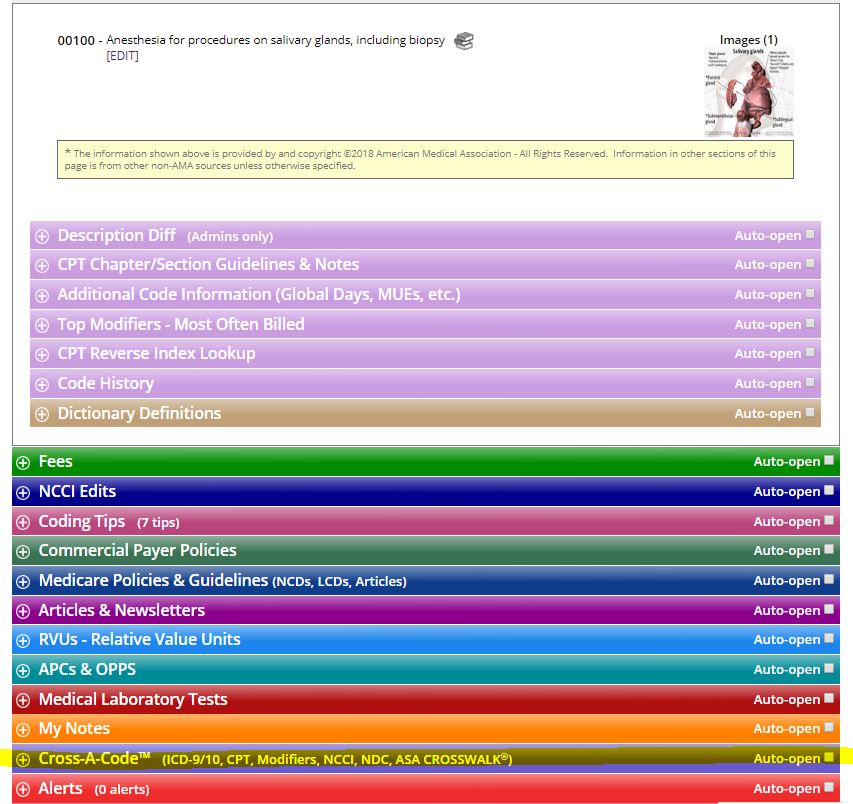 Click to expand. Look for the ASA CROSSWALK or ASA Reverse CROSSWALK bar.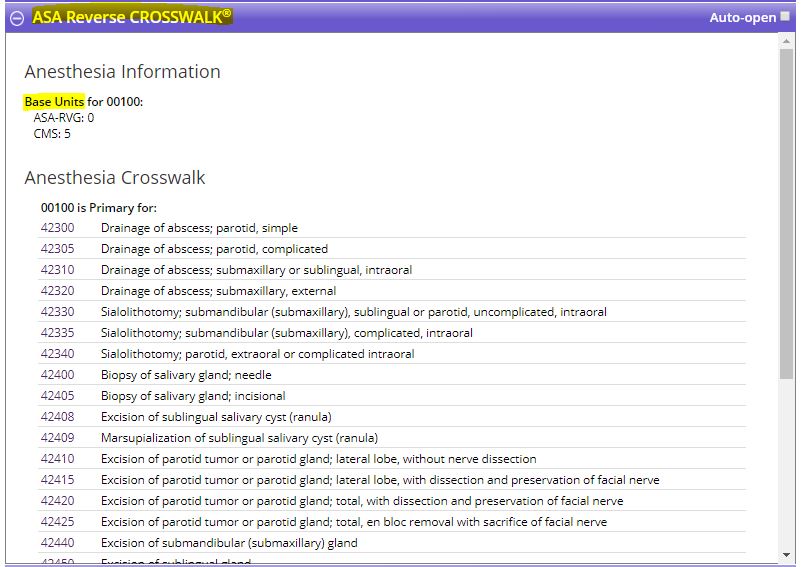 You will also see the CMS and ASA Base units, if available. The ASA Crosswalks can be added to any package as an add on to subscription.