Spotlight: Click-A-Dex Tool
By: Brittney Murdock, QCC, CMCS, CPC
Published: March 4th, 2019
Another popular search tool is our index system Click-A-Dex. Click-A-Dex is formatted like the indexing in a code book, which makes it a quick and easy tool for an enhanced index search. Simply start typing in the desired search and, once you've type in your desired condition, the results will show below. Open the desired condition and continue to open the code set until the desired code is selected.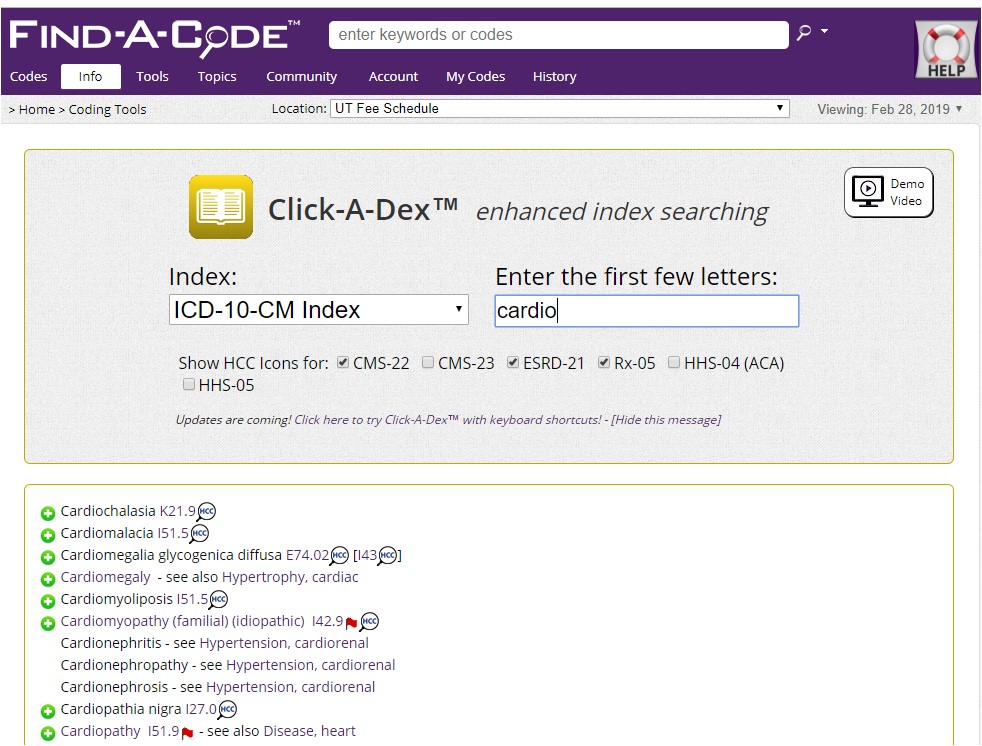 If you end up on an unspecified code, you can open the Code Book View by clicking on the little book with the Magnifying glass next to the code.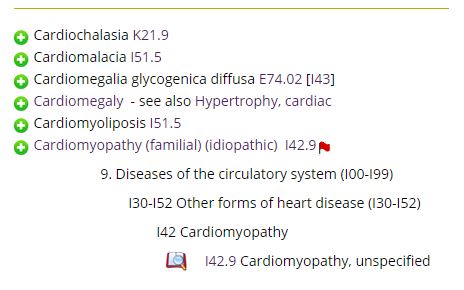 Under CODES select ICD-10-CM
To search for only ICD-10 Codes
Guidelines
Index
Table of Neoplasms
Table of Drugs
HCC Risk Adjustment/Factors
###
Publish this Article on your Website, Blog or Newsletter
This article is available for publishing on websites, blogs, and newsletters. The article must be published in its entirety - all links must be active. If you would like to publish this article, please contact us and let us know where you will be publishing it. The easiest way to get the text of the article is to highlight and copy. Or use your browser's "View Source" option to capture the HTML formatted code.
If you would like a specific article written on a medical coding and billing topic, please Contact Us.
Our contact information:
Find A Code, LLC
62 East 300 North
Spanish Fork, UT 84660
Phone: 801-770-4203 (9-5 Mountain)
Fax: 801-770-4428
Email: