by Brittney Murdock, QCC, CMCS, CPC
March 22nd, 2019
View CPT to Revenue Code Crosswalks with Cross-A-Code
First, enter your CPT code into the Comprehensive search bar. Once you click search, you should be taken to the code definition page.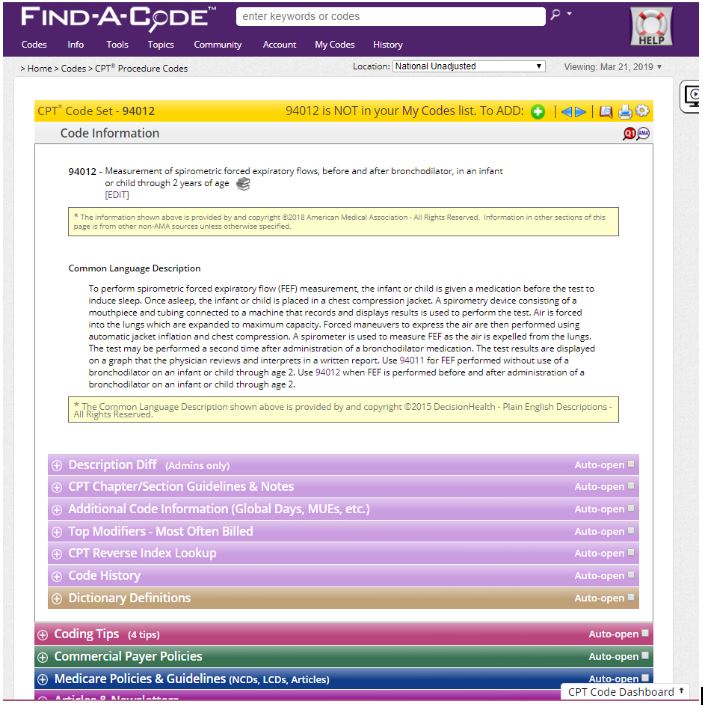 Scroll down to the Cross-A-Code bar and click to expand. Click the UB04 Revenue Codes bar to open the crosswalks.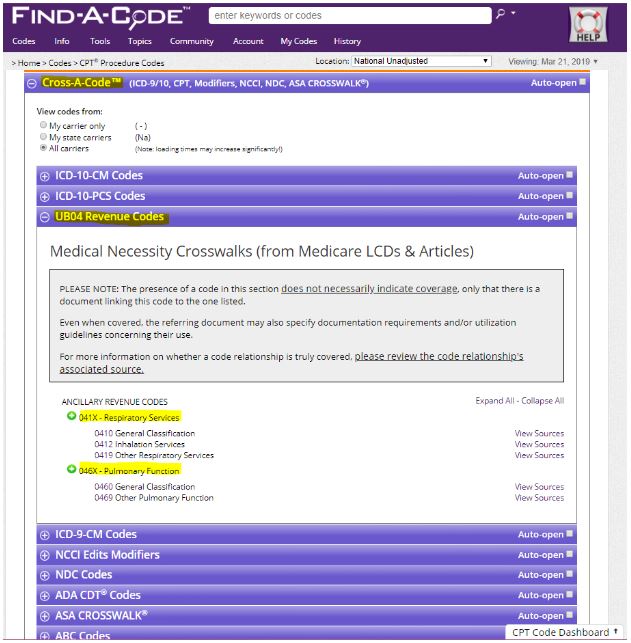 The linked UB04 Revenue Codes will be displayed here. You can view the Revenue code information page for more information on the code.
Please note that not every CPT Code will have a Revenue Code crosswalk, but any available information will be displayed.