by Brittney Murdock, QCC, CMCS, CPC
March 30th, 2020
Find-A-Code Announces: UCR Fees are Available on DRGs!
Check out the information page on any DRG! Look up DRGs by going to the list of DRG codes found under the Codes tab at the top of the page, or simply type in the desired DRG by using the search bar on the homepage.
When using the search bar, be sure you have the Hospital/Facility information selected for direct search results.
Let's look at the DRG 391 information page as an example.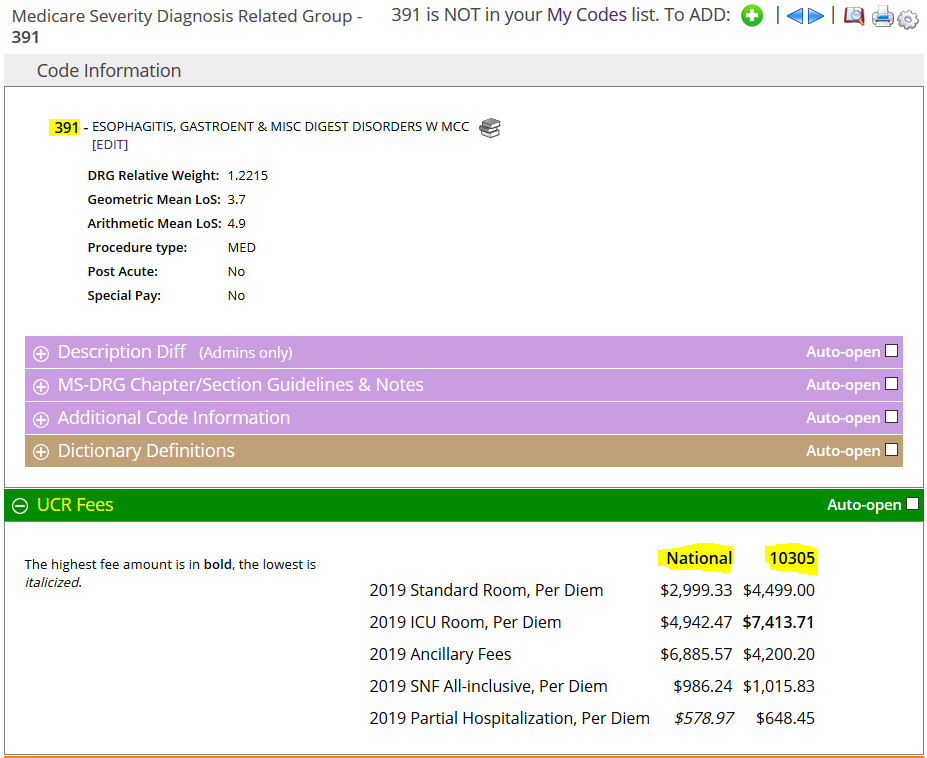 Under the UCR fees tab, you can view National Unadjusted fees, as well as the fees in your geographical area (selected in your fee schedule at the top of your page). This information is available with your Facility Package and the UCR Fees add on.
For more information about our UCR pricing and where it comes from, visit our TOPIC page >Subjects>UCR Fees.
Call 801-770-4203 or CHAT us today to add this to your subscription today!