by Brittney Murdock, QCC, CMCS, CPC
June 13th, 2019
Did you know you can print the information from Find-A-Code's code information pages?
Click the Printer icon on any code information page.

You can check/unckeck the boxes at the top to select what information you want to print: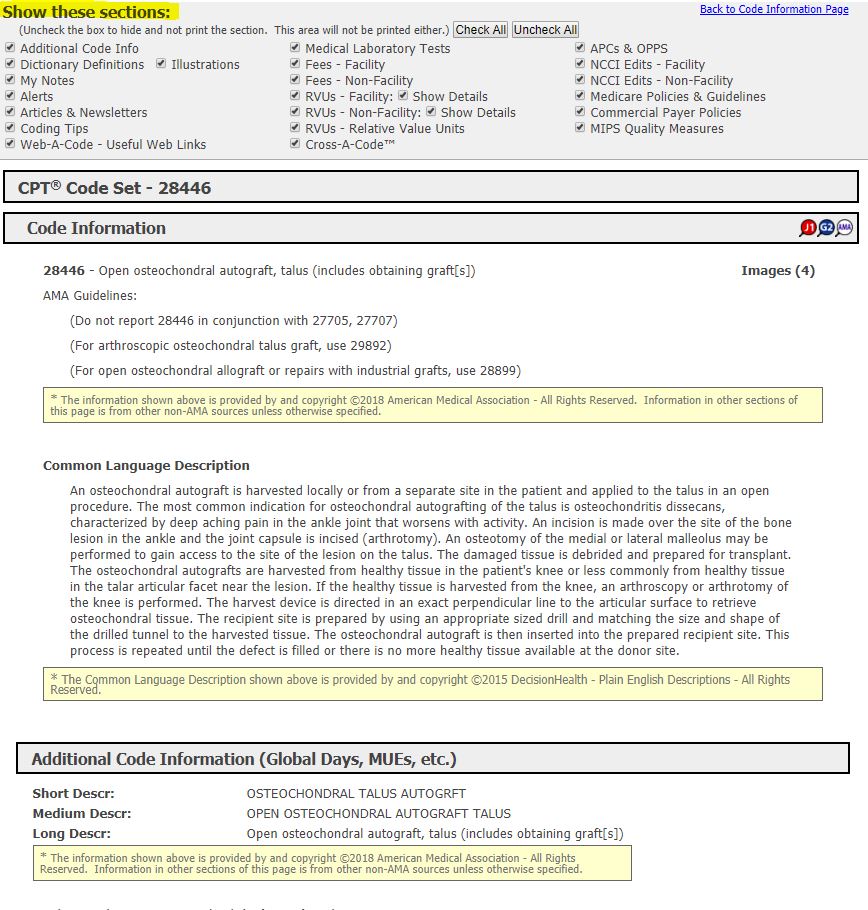 It's that easy!