by Brittney Murdock, QCC, CMCS, CPC
May 1st, 2019
Access Usual, Customary, and Reasonable (UCR) rates and National Unadjusted Workers Compensation rates for your geographic area! Rates are displayed in a table as well as a graph for comparison with Medicare billed and Medicare allowed.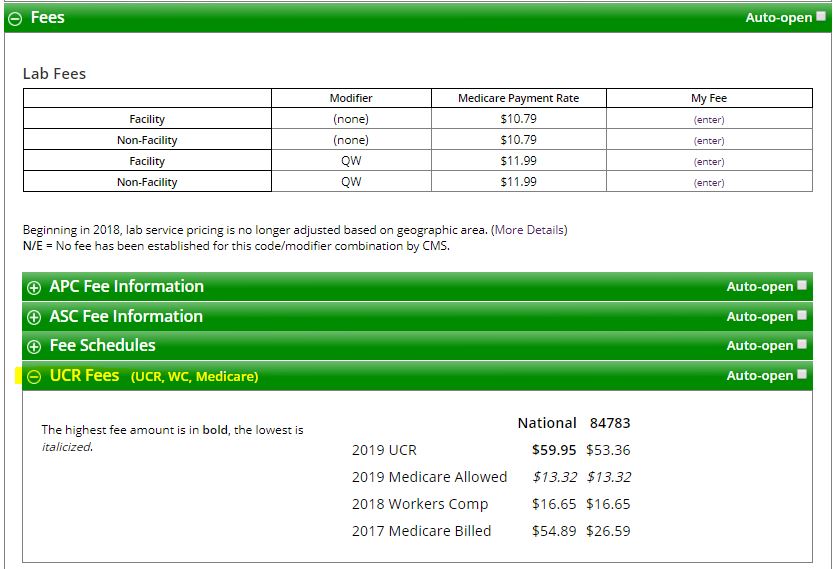 UCR and Workers Comp Fees are available as an add on to any subscription for just $10/mo.