ChiroCode MarketPlace (for Chiropractic)
To list your product or service here please Contact Us.
2020 ChiroCode Deskbook
The ChiroCode DeskBook is your comprehensive go-to chiropractic reimbursement manual for the support you need to get paid properly and keep it. This comprehensive resource includes chapters on Insurance Reimbursement and Claims, Medicare, Compliance, Documentation, Diagnosis Codes (ICD-10-CM), Procedure Codes (CPT®), and Supply Codes (HCPCS).
We are excited to also include in our 2020 edition:
Audit templates to help you perform your own internal audits
ICD-10 chapter with commonly used codes and tips for chiropractic offices
Annual update checklists for practical monthly compliance steps, including training
Frequently Asked Questions (FAQs) from our HelpDesk, compiled into one handy reference
ICD-10 NOTE: Not all ICD-10-CM codes are included in this publication. The ICD-10-CM Coding for Chiropractic contains more about diagnostic coding and includes a more comprehensive list of applicable codes for the chiropractic office and the instructional notations and guidelines to use them properly.
---
2020 Diagnosis & Documentation Cards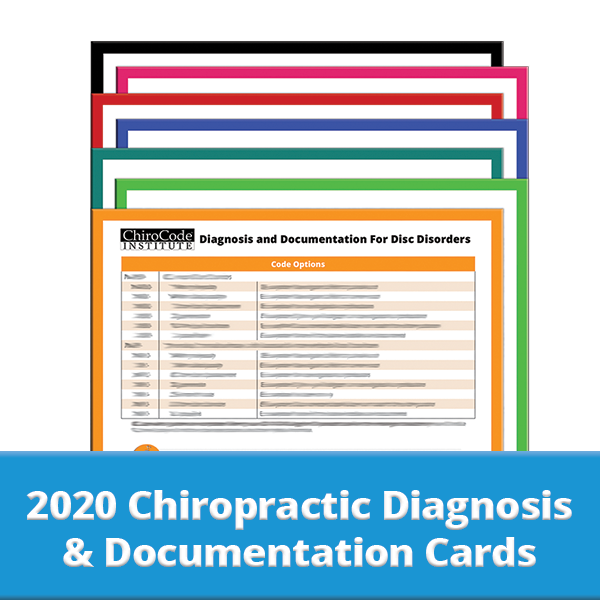 These cards will help you to quickly and easily view the top diagnosis codes and diagnostic tests, sample documentation, coding considerations, CPT crosswalks, and code-linked anatomic images.
A card is dedicated to each of the following:
Diagnosis and Documentation For Disc Disorders
Diagnosis and Documentation For Headaches
Diagnosis and Documentation For Subluxation
Diagnosis and Documentation For Muscle Conditions
Diagnosis and Documentation For Pain
Diagnosis and Documentation For Radiculopathy Sciatica
Diagnosis and Documentation For Sprain-Strain
These cards are full color, printed on PolyPrint durable material with helpful anatomic images.
It's recommended that you use these in conjunction with the ICD-10-CM Coding for Chiropractic and the ChiroCode DeskBook.
---
2020 Chiropractic ICD-10 Coding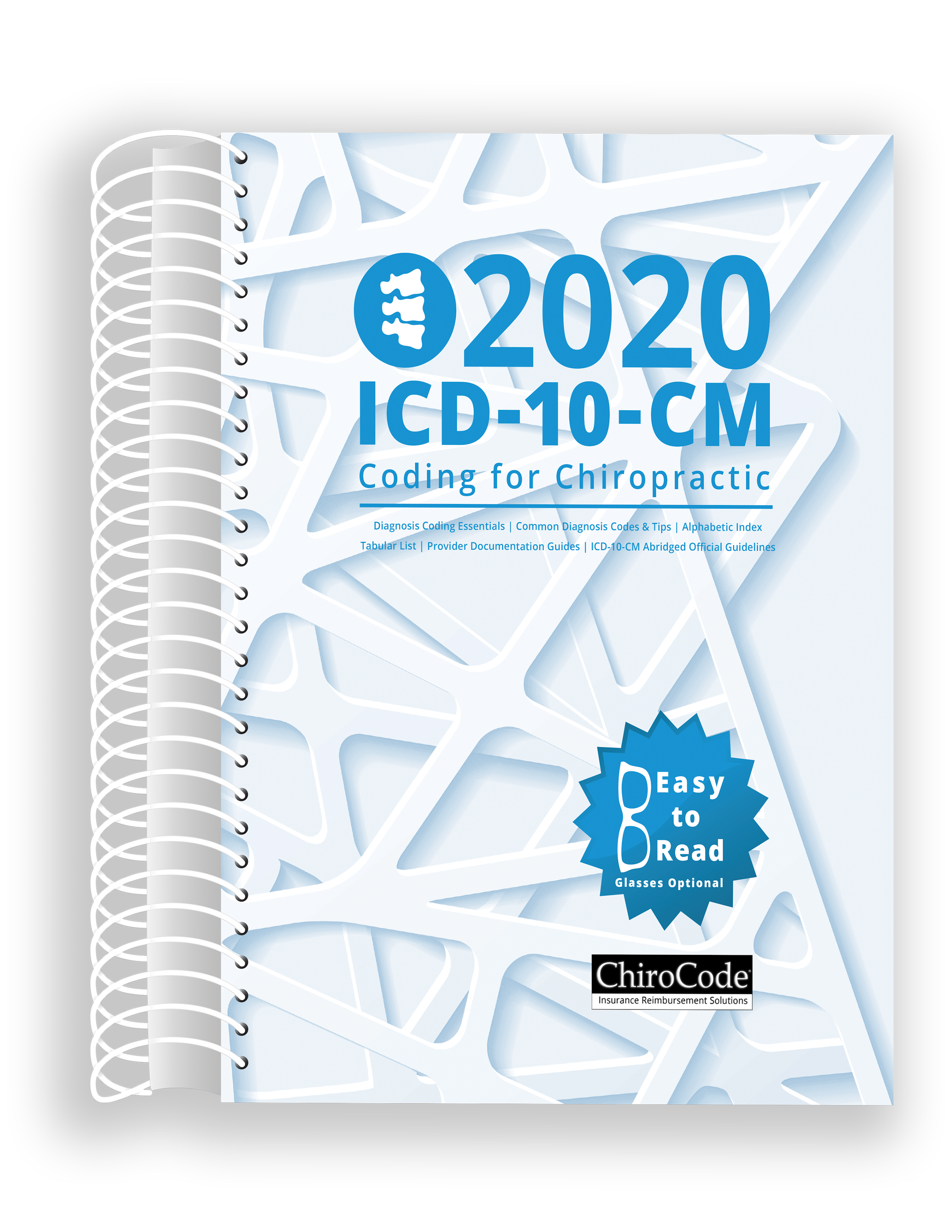 The ICD-10-CM Coding for Chiropractic is your comprehensive resource to understanding and using the ICD-10-CM codes you see on a day-to-day basis. In addition to a chiropractic specific Alphabetic Index and Tabular List, this book also includes:
A selection of Provider Documentation Guides – an exclusive clinical documentation improvement tool for ensuring highest specificity code reporting
Large, easy to read font and custom-shortened code descriptions
Chiropractic specific overview – learn the structure of ICD-10-CM with specific examples
Abridged official guidelines – just the information chiropractors need to know
Code updates for 2020 – effective October 1, 2019
---
2020 ICD-10-CM Chiropractic Cheat Sheet


This clean and simple Cheat Sheet is designed for chiropractors to use in conjunction with the ICD-10-CM Coding for Chiropractic book.
It lists about 75 of the most common conditions chiropractors treat, but many of the codes are hyphenated because there are so many options. It includes:
Segmental Dysfunction (9 codes)
Spinal Conditions (34 codes)
Extraspinal Conditions (22 codes)
Muscle Conditions (8 codes)
Headaches (7 codes)
It can be placed at your workstation as a quick reference. The Tabular List found in the book will enable you to finish your search and locate other instructions to make sure you code correctly.
---
Acom Health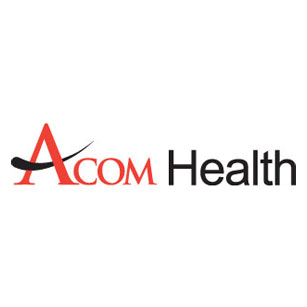 Thousands of chiropractors rely on ACOM Health for chiropractic specific RAPID Documentation and Practice Management software and Revenue Cycle Management services. With over 30 years of success, ACOM knows how to help all chiropractic practices to efficiently prepare accurate documentation for Meaningful Use and prove Medical Necessity while optimizing billing and, most importantly, collections. When partnering with ACOM Health chiropractors have peace of mind to devote themselves to providing high quality patient care.
---
Core Solution Billing Services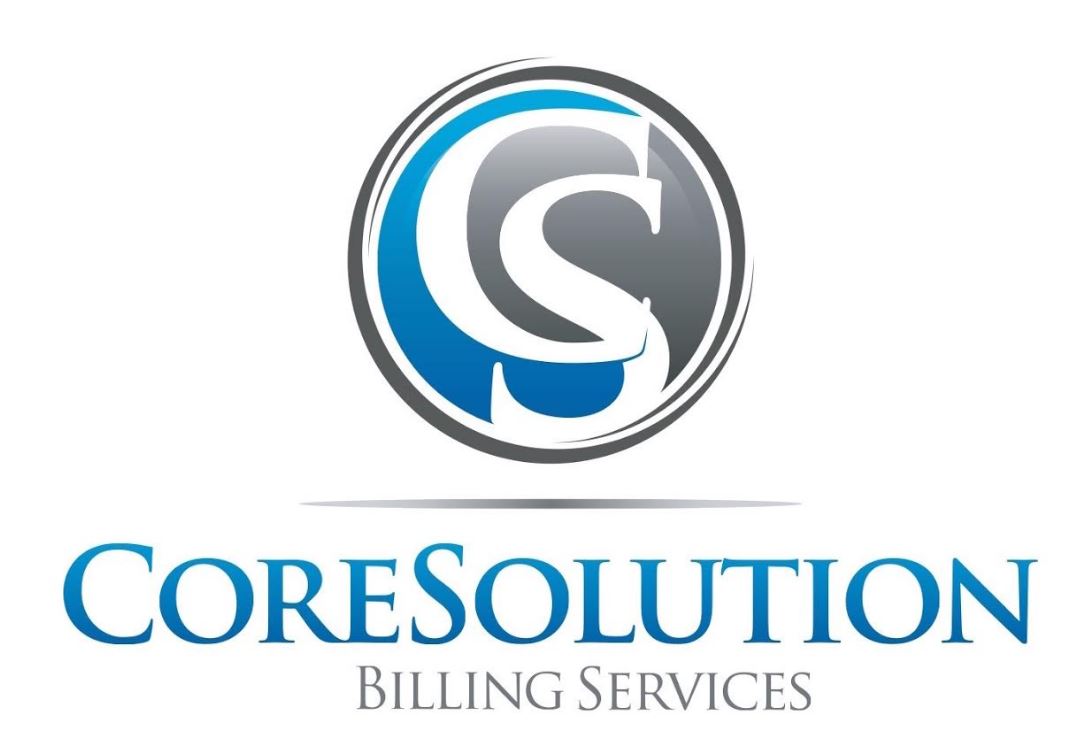 CoreSolution, Inc provides outsourced billing services exclusively to chiropractors, with a specific expertise in the ChiroTouch software.
Alan D. Bergquist, D.C.
Chiropractic Compliance Solutions, LLC
office: (952) 960-0651
fax: (952) 800-0038
"Doing Things Right for All the Right Reasons"
---
Exclusion Screening

We offer providers an EASY and inexpensive solution to the complex problems associated with screening and verifying that none of your employees, contractors, and vendors have been excluded from participating as providers in any Federal or State healthcare programs.
---
Fujimi Massage Chairs

Enhance revenue, patient satisfaction, and referrals by adding a deluxe FUJIMI massage chair to your office…at surprisingly low prices! Along with enhanced income, you'll find that patients suddenly don't care if you're running late, they're happy and relaxed by the time they see the doctor, and they tell their friends about their office experience.
Mention that you're a friend of ChiroCode, and we'll give you special pricing (beyond our website chiropractic portal pricing). If you're a ChiroCode Premium Member, contact ChiroCode for the access number entitling you to an even bigger discount. Need more convincing? ChiroCode has our model EP-8800 in their lobby…ask them how they like it. Call Doctor David at 805.338.9154 or email davids@fujimi.us for details, or visit http://fujimi.us and click on our chiropractic portal for pricing (before your ChiroCode discount) and office flow/usage suggestions.
---
PayDC Chiropractic Software

PayDC is a completely integrated fully certified cloud based EHR solution featuring automated SOAP Notes, Scheduling, Compliant Care Plans, and now our new Direct to Payer Billing platform. Contact PayDC today to schedule a live demonstration of one of the most compliant and innovative systems on the market today.