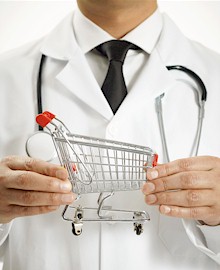 Find-A-Code Marketplace
Find-A-Code is pleased to recommend products and services that can help your practice, improve your coding, avoid denials and make your life easier.
Vendors, Suppliers, Consultants: To list your product or service here please Contact Us.
CEU's
ChiroCode MarketPlace (for Chiropractic)
Coding Courses and Training
Coding Services and Resources
Consultants, Coding, Billing, Audits
Credentialing
Dental
Employment Opportunities
Exclusion Screening
Financial
HIPAA - Health Insurance Portability and Accountability Act
Practice Management and Other Tools
Thank you for choosing Find-A-Code, please Sign In to remove ads.