Medical Billing and Coding Consultants
To list your consultancy here please Contact Us.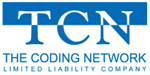 TCNs Coding Helpline
From time-to-time clients have coding-related questions that do not pertain to specific cases or encounters that we coded. Since our coding services are all per-episode-of-care based, we developed a "helpline" service to enable our specialty coders to respond to this need. Our clients' administrative staff, in house coders, as well as physicians are encouraged to call, email or fax our specialty coders with coding or documentation questions. We will often be able to answer questions on the spot, but some questions may require research.
Additionally, at the client's request, we can prepare custom written reports or claim appeal letters. TCN bills for coding helpline services on a time basis in quarter-hour increments. We've found that unless extensive research is necessary, the vast majority of questions can be answered within 15 to 30 minutes. Without the formidable overhead expenses of a "big-six" consulting firm, our rates can be surprisingly reasonable and very competitive.
If you would like to learn more about the TCN Helpline Service and give it a try, please Contact TCN using the Contact US form here, and let us know that you need more info on the TCN Helpline Service.
---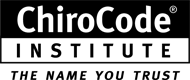 Chiropractic Consulting
ChiroCode consultants know the chiropractic industry and the unique problems that you face. With over 20 years of experience, we have the know-how to help increase your practice profitability, review your compliance, and help with reimbursement issues.
Our consulting services can be as simple as phone support to more complex on-site assistance. Help is only a phone call away (877-944-9877).
Our On-Site Consulting Services are custom tailored to fit your specific needs. This is MUCH more than a phone call or email. We come directly to you and can help in the following ways:
Custom review of your charts-we'll help you find the right CPT and ICD-9 codes
ICD-10 training including how to improve documentation to be ready for the conversion
Review of common Medicare problems, and your LCD
Work-flow review and assistance - improving your work processes can bring significant savings.
Thank you for choosing Find-A-Code, please Sign In to remove ads.