Dental
To list your product or service here please Contact Us.
Cross Over Dental Enterprises, Inc.

C.O.D.E. is a full service medical billing company that provides the following:
• Eligibility checks- we inform you about the patient's plan in terms of procedure coverage, deductibles, and out of pocket maximums
• Pre-Authorizations- if needed and requested by our client we will process the pre-authorization
• Claims filing- we will file a clean claim with all necessary modifiers and attachments
• Claims follow up and appeal- when applicable we will appeal claims until we arrive at a final resolution.
Our team cross codes your dental procedures (chosen by your practice on our internal Web-Portal) into medical procedural codes (CPT Codes). The clinician's documentation is interpreted by our experts to convert words into proper international classification of diseases codes (ICD-10).
We have taken the mystery out of medical billing for dentists. We train your staff with this website so that they can gather all the important information and start submitting claims through our unique Web Portal. All you have to do is write your S.O.A.P. notes and document the procedures so that we can correctly classify the claims. We also have a large library of sample SOAP notes that you can modify and customize, reducing your work load. You focus on what you love to do, which is practice dentistry, and we take care of the rest!
Our unique advantage is we know how to work with medical insurance carriers. We have hundreds of clients in over 30 states. When you do your own billing, you generally stop battling the insurance companies upon the first denial. This is where the work actually starts for us! We thrive to get your claims paid, and you don't accrue a single cost while we are handling your claims for you. You don't need to dedicate staff time to phone calls that often last over 30 minutes. We have built this platform to do just that for you.
---
Dental Medical Billing University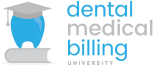 Dental Medical Billing University is a conglomerate of renowned dental and medical billing experts who have joined together to offer the highest level of training to dental professionals in the comfort of their own offices or homes. Our online format allows learners to pace themselves through the courses as well as go back and re-watch any session at any time. Content for every stage of your dental to medical billing journey can be found among the vast database of resources here. We are constantly updating and adding information, so don't wait! Join today!
---
Find-A-Code Tutorial for Dental Offices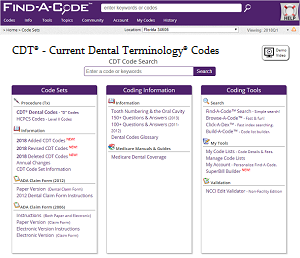 Our information packed tutorial will show you different tools, resources, and navigational tips and tricks for those that are using Find-A-Code for dental billing and coding. It will show you how to use the site to its full potential, making your job easier and more streamlined.
---
Links2Success Dental Management & Consulting Service
Christine Taxin is the founder and president of Links2Success, a practice management consulting company to the dental and medical fields. Prior to starting her own consulting company Ms. Taxin served as an administrator of a critical care department at Mt. Sinai Hospital in New York City and managed an extensive multi-specialty dental practice in New York. With over 25 years' experience as a practice management professional she now provides private practice consulting services, delivers continuing education seminars for dental and medical professionals and serves as an adjunct professor at the New York University (NYU) Dental School. Links2Success has many ways that we can help your practice.
Continuing Education Classes on Dental and Dental to Medical Coding. One day seminars and 2 Day Hands on Classes, both beginner and advanced
Books on Dental to Medical Coding
Dental to Medical Coding: Virtual Study club
Webinars
In office training
---
The Dentists Guide to Medical Billing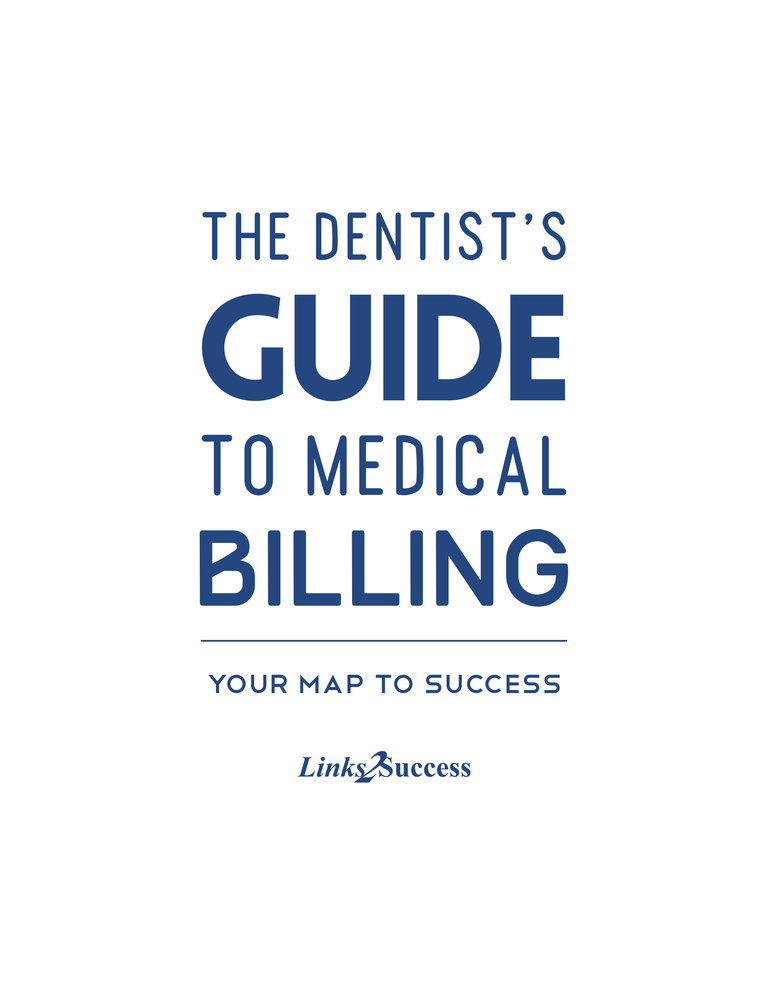 This manual is geared toward the dental practice that wants to start billing medical insurance. Many procedures can be billed medically and many more will be in the future. The future is rapidly approaching. Part of this manual is an introduction on how to fill out a medicare form. This can be very tricky. Whether you participate or not, you still need to know how to submit this form properly. Also included is a list of both dental and medical cross codes.

---
OMS Partners LLC

OMSP sets the standard for comprehensive practice
management services to OMS & dental practices.
Our dedicated teams of professionals are committed to the efficient start-up, management and support of oral and maxillofacial surgery and dental practices.
Our unique approach allows you to focus on patient care rather than the multitude of business details running a practice requires. OMSP focuses on relieveing you of these burdens with proven management strategies, allowing your practice to be successful and as profitable as possible.
We take care of business so that you can practice.