Employment Opportunities
To list your product or service here please Contact Us.
Medical Coding Jobs and Consulting Opportunities

Use the forum to post and search for Medical Coding job openings.
---
Medical Coding Jobs - Health Care Employment

AAPC is your resource for medical coding jobs and healthcare employment. We gather the latest employment openings for medical coding, billing, auditing, and practice managers, in one place. Use the fields below to begin your search or visit our Health Job resources page. If you're a medical employer, post a job below or consider our other resources for hiring a health care professional. View our salary survey results to learn how much medical coders earn.
---
AHIMA's Career Assist - Job Bank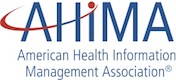 Find jobs by state, job function, etc.
---
American Medical Billing Association

See current job postings below.
---
Indeed.com Medical Coder Jobs

Upload your resume and search for job openings in your area!
View medical coding job listings below.
---
medicalbillersandcoders.com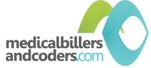 Medicalbillersandcoders.com is the largest consortium of medical billers in US. With the best billing practices, HIPAA compliance, latest training programs & constant upgradation, it has a strong base of physicians & hospitals across specialties & states. The main aim of this consortium is to get Physicians, looking for Medical Billers and Coders, & Billing specialists looking for jobs & billing work, on the same platform.
Medical Billing Services: Opportunities for Billers
Physicians are undergoing a healthcare revolution, we as Billing & Coding professionals will partner with them to streamline practices through a learning evolution. We have come together to service healthcare professionals better. As a group of experts; having years of experience we have felt the need to stay connected with Medical Billing community & grow symbiotically.
---
Certified Medical Coder Jobs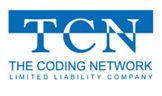 The Coding Network is able to get the very best coders because we are in pursuit of greatness. We want to be the company that defines accuracy and service. The convergence of our passion for accuracy, obsession with customer service, knowledge of the landscape in which our clients must operate, and the skills of our coding staff gives us the reputation as the "best practice" for other companies and coders to emulate.
Our success starts with the quality of our coders. They are our primary strength. Each is an industry leader and provides the "gold standard" of excellence that our clients demand. We understand that only by creating opportunities for our coders do we create opportunities for our company, so we look for highly skilled specialty coders to work as Independent Contractors from their homes in the United States of America. You must have at least 3 years coding experience in a particular clinical specialty, along with certification by one of the industry-recognized major credentialling bodies (AHIMA, AAPC, RCCB, ACMCS, etc.). You must take and pass our very difficult coding proficiency test for your clinical specialty. (Your test becomes the property of The Coding Network, LLC. We will let you know if you passed or not, but we can not send you details of your test results.) If you are good enough to make the cut, you will be stimulated with intellectually demanding work, rewarded with the best compensation in the industry, challenged by a rigorous Quality Assurance program, and valued by your clients and colleagues.