Did You Know? - Commercial Payer Policies
November 29, 2018

DID YOU KNOW?
Dental to Medical procedures are now easier to understand using Commercial Payer policies. Check out the code information page on dental codes. Verify which medical procedures are payable along with requirements and rules of medical payers. Understand from the payer's side what is considered corrective or medically necessary.
This valuable tool offers coverage criteria and policies for guidance for Dental providers reporting medical procedures. Verify coverage rules, indications as well as CDT and CPT codes reported.
NOTE: inclusion or exclusion of a policy or procedure does not imply member coverage or reimbursement, always refer the patients plan to identify coverage and benefits.
Go to "MY ACCOUNT" to add Commercial Payer Policies to your subscription anytime.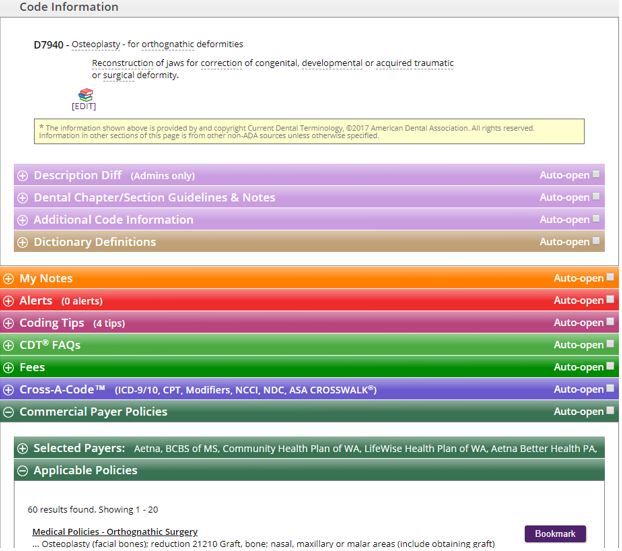 More Articles in November 2018