NEW Find-A-Code Common Language Descriptions for ICD-10-CM
By Brandon Leavitt
January 24, 2019

Have you seen our NEW Find-A-Code Common Language Descriptions for ICD-10-CM? These are a must have for coders with experience or those who are just starting. Code more accurately with our expanded description, created specifically for understanding the ICD-10-CM code set!

Here is just one example. The official description is "Malignant neoplasm of trigone of bladder", but Find-A-Code's description explains what constitutes a malignant neoplasm, the bladder, and the trigone, AND coding considerations to take.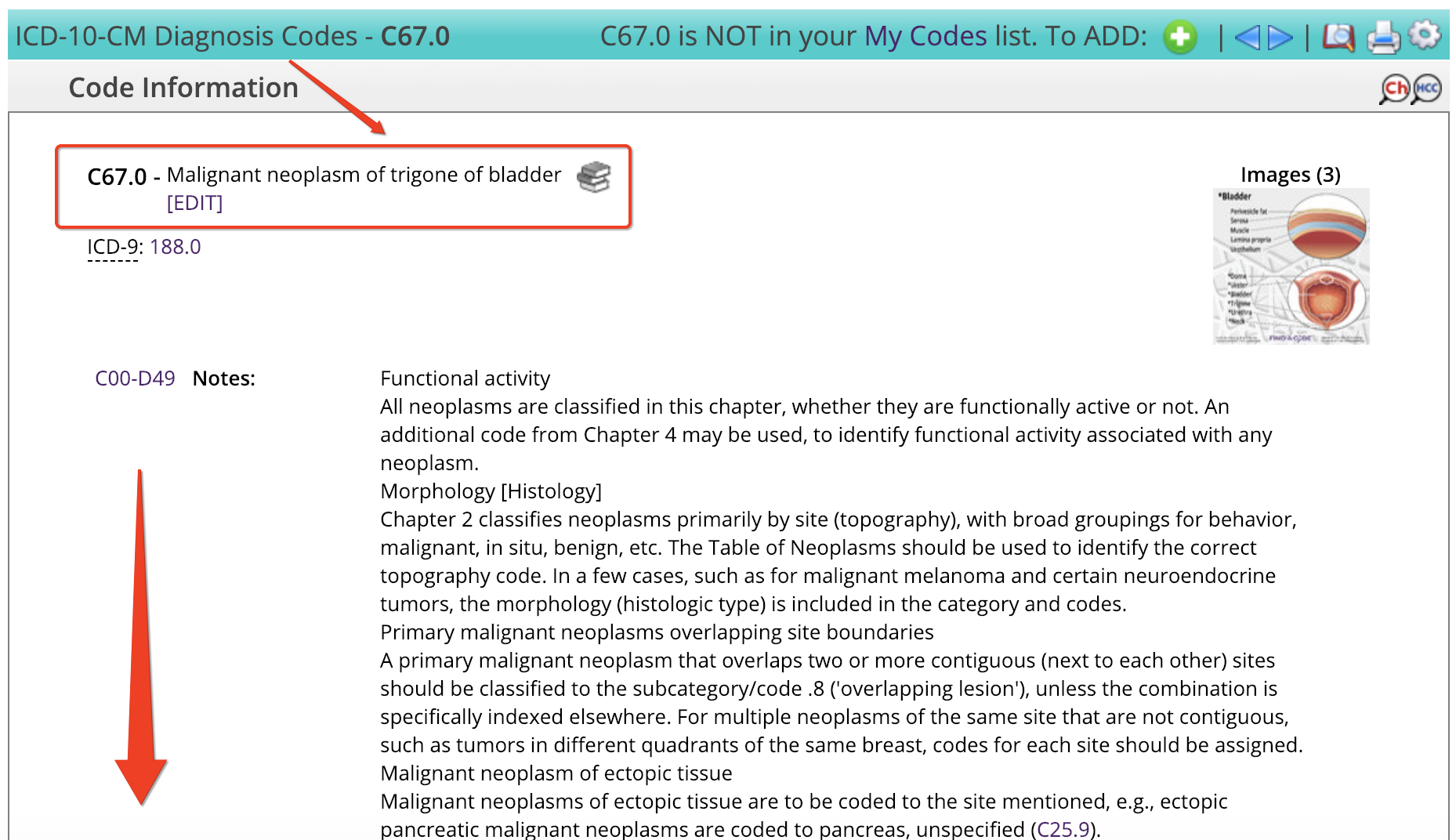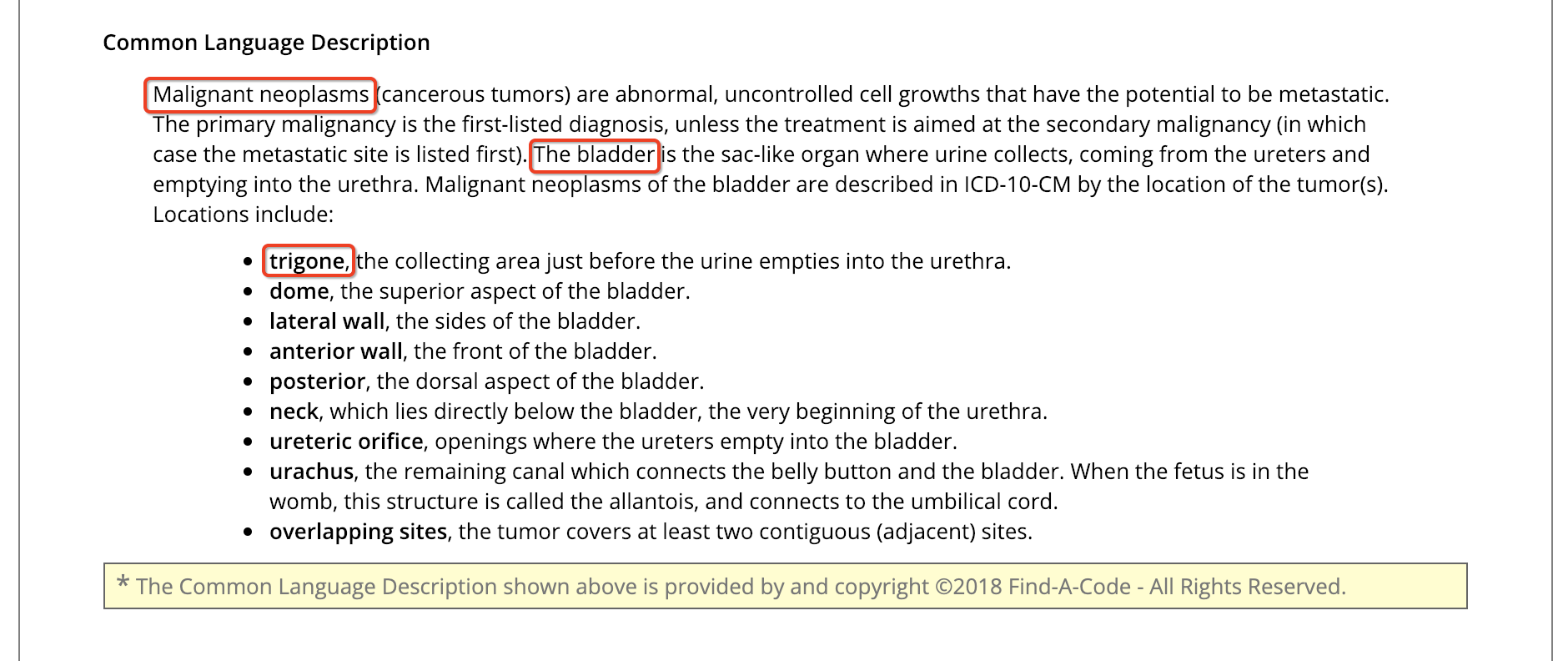 More Articles in January 2019
Poll
We want to continue to add tips to our code information pages. What type of tips would be most beneficial for you to see?
News Articles by Month