Spotlight: ICD-10-CM Validator
March 25, 2019

The ICD-10-CM Validator tool allows you to check your diagnosis codes before you bill them together. The system will automatically check any Excludes and Includes notes for you.
Enter one code per line into the box on the left hand side. Enter ALL the codes you will list on a claim form to check for conflicts on each code pair. Once you click Validate, your results will be shown below.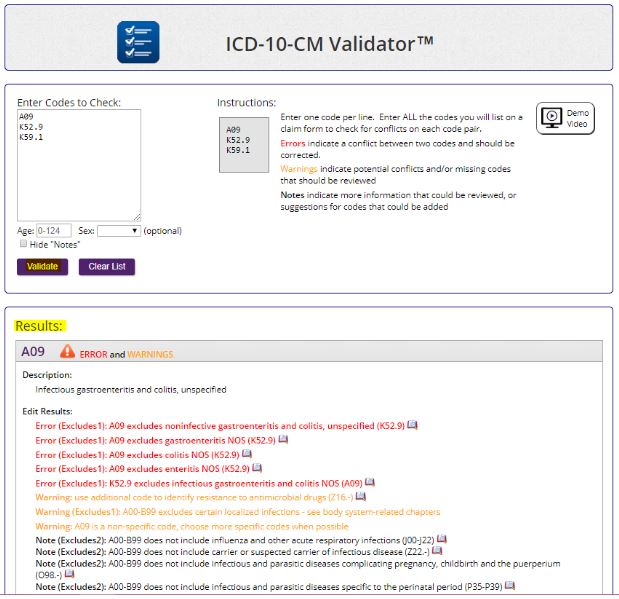 You can click the Show All Coding Criteria button to view the notes as you would see them in your coding book. You can also click the Code Book View icons at the end of each line for more information.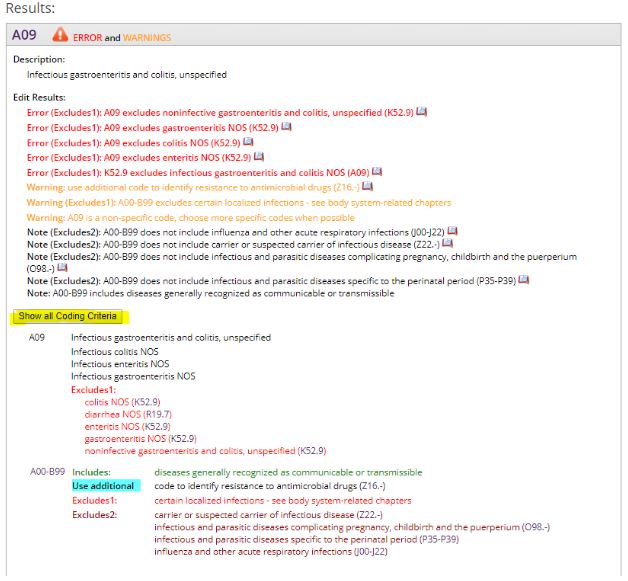 If the codes do not come back with any errors or warnings, a green check mark will be displayed next to the code in the results section.
More Articles in March 2019