New: Deleted Codes Messages
April 29, 2011

Due to a great suggestion by one of our subscribers we have added yet another enhancement to Find-A-Code.

Now you will see a very prominent message on deleted code information pages. The deleted code message will tell you which codes have replaced the deleted code or should be used instead. These codes are linked to all you need to do is click on a code to view that code's information.

Also if you hover your mouse over one of the codes in the message you will see the description of the code. This makes it easy to choose which code may be the best replacement for your situation.

Some deleted code messages are short: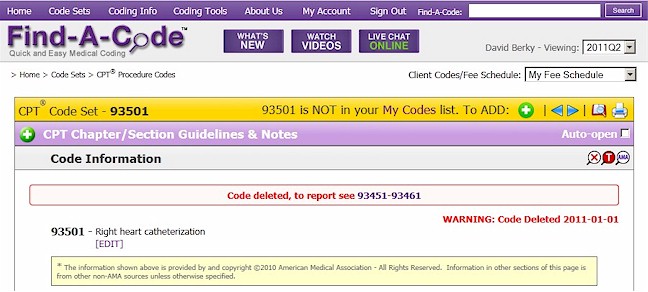 Some messages are a bit longer: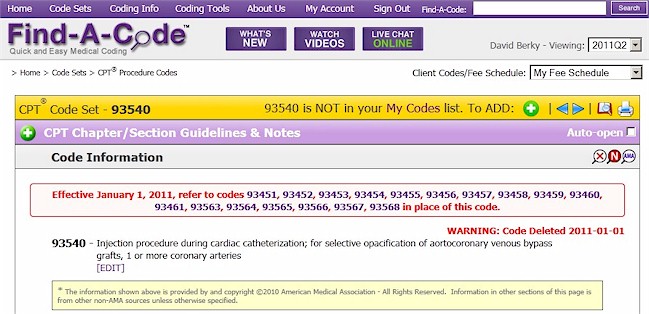 Once again Find-A-Code makes it easier and faster for you to get your coding work completed.

And a special thanks to the many subscribers who keep suggesting enhancements and improvements - keep those ideas coming! We will implement as many of them as fast as we can and keep making Find-A-Code better and better for you.

If you are not a Find-A-Code subscriber, what are you waiting for? Subscribe Today!
More Articles in April 2011
Poll
We want to continue to add tips to our code information pages. What type of tips would be most beneficial for you to see?
News Articles by Month