New Page View Tool on the Search and Code Information Pages
February 08, 2011

Find-A-Code has created another extremely useful tool for our subscribers and visitors. Now when you search on a code, you will see a book and magnifying glass icon on the right of the code results:







When you click on this icon a "Page View" window will pop up over top of the search results: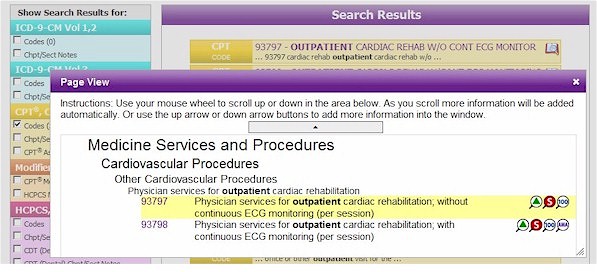 You can use this "Page View" window to scroll up and down to see codes that are before and after the search result code. This ensures faster and more accurate coding by allowing you to quickly look around for a more relevant code.

Use the scroll-wheel on your mouse to scroll up or down in the list. As you scroll more codes will be added to the window at the top or bottom. You can also request the prior or next section of codes by clicking on the up or down arrow buttons above and below the display area.

Clicking on a code will take you to that code's information page.

This "Page View" tool is also available on the code information page: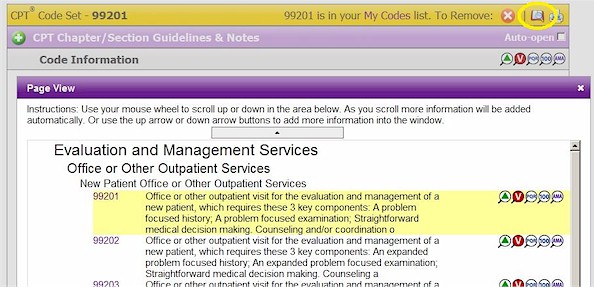 This tool is another example of the effective combination of subscriber requests and Find-A-Code follow-through. Find-A-Code subscribers enjoy the enhanced productivity and other benefits of these tools at NO EXTRA COST.

So what are you waiting for? Subscribe today and start enjoying the amazing power of Find-A-Code - getting better and better everyday!
More Articles in February 2011
Poll
We want to continue to add tips to our code information pages. What type of tips would be most beneficial for you to see?
News Articles by Month